Wi-Fi service has one bug: The weather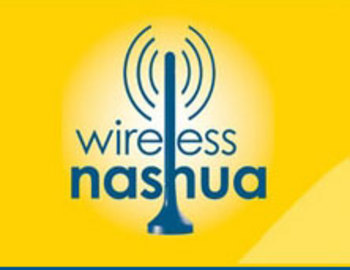 The technical marvel known as Wi-Fi is great at sending the Internet through the air, but the first three months of free service in downtown Nashua shows it has a weak spot: New England weather.
It isn't that low temperatures and drizzle interfere with Wi-Fi signals; they just interfere with people sitting outside and using the service.
The number of people using the free service started high in late July and stayed high through early September, with roughly 1,000 people using it each week, transmitting the equivalent of 120 CDs full of information, according to information released by Wireless Nashua to mark the three-month anniversary of its launch.
Then the average weekly temperature dropped below the high 60s and outdoor laptop use in parks or cafes started losing its charm. By the end of October, use had fallen 80 percent.
This pattern is hardly unique to Nashua. Portsmouth's free municipal Wi-Fi, one of the first in the country and the most successful in the state, used to shut down completely over winter because of low use.
But Wireless Nashua will remain operating all year, says the Greater Nashua Chamber of Commerce, which oversees it.
Street signs will remain on light poles along Main Street, announcing that you're in "a wifi zone," while brochures with log-on information will be available at the chamber office at 151 Main St. and at many downtown businesses.
The chamber says it has received some 15 requests for news antennas; most recently, one was placed at The Seedling Cafe.
Best of all, perhaps, the Chamber of Commerce says it hasn't had to use the vendor it hired for repairs and maintenance because the system has run so smoothly.
The system coverage runs from Library Hill south to City Hall, roughly a block on each side of Main Street.
For more information, visit www.nashuachamber.com/wireless/index.html.