We're here to help through 'Hard Times'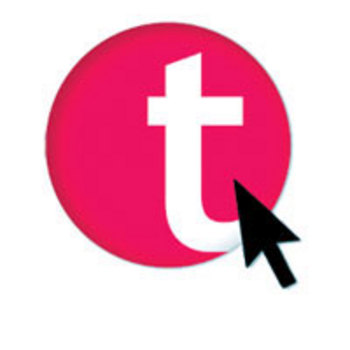 Today, The Telegraph launches a major companywide effort to help readers get through these difficult times.
In addition to in-depth coverage of the recession and its local impacts on businesses, social services and everyday folks, we will publish money-saving ideas, job-seeking advice and other tips and hints aimed at helping you stay afloat in tough times.
We'll follow the stimulus money as it funnels down to New Hampshire cities and towns.
In an effort to balance all of the bad news that emerges in a recession, we'll also tell stories about the bright spots in the local economy: businesses that are still doing well or people in Greater Nashua who are helping others get by.
The goal is to keep you informed, entertained, financially savvy – even hopeful.
We've titled this project "Hard Times: Reasons and Remedies." Look for the green money logo on stories in The Telegraph and The Cabinet, our affiliate weekly paper in Milford, throughout the remainder of 2009.
But the effort isn't limited to just news coverage.
The Telegraph is expanding its two job fairs to include career advice, resume-building services and more, and has introduced special prices and programs for advertisers and subscribers.
Be a part of this project
Through at least April, we will offer free advertisements on the weather page to businesses that have something free to offer their customers. Starting this week, we will publish a standalone coupon page on Tuesdays. Advertisements on that page will be discounted in accordance with the size of the discount offered to readers.
Starting immediately, a Sunday-only discounted price of $1 a week will be offered to new subscribers who sign up for 26 weeks.
Online, look for this project at www.nashuatelegraph.com/hardtimes. Or follow our Twitter page at twitter.com/economyproject, where we will post updates on what's coming next.
Coming soon are live chat or Webinars with experts on topics such as financial planning, debt consolidation, refinancing or foreclosure avoidance and career advancement.
We welcome any feedback you have on this project. Tell us what you like, don't like or want to see in the paper. We hope to be a complete source of economic news and information for this community.

LOCAL JOB FAIRS
Here is a listing of upcoming job fairs in the region.
n The Hudson School
District Job Fair will be held March 21 from 8:30 a.m.-1 p.m. at Alvirne High School, 200 Derry Road.
n The Milford School
District Job Fair will be held March 26 from 4 p.m.-7 p.m. in the Milford High School library, 100 West St.
n The WMUR Job Fair will be held April 9 from 10 a.m.-3 p.m. at Southern New Hampshire
University's athletic
complex at 2500 N. River Road, Manchester.
n The Merrimack School District Job Fair will be held April 23. Time and Location TBD.
n The Telegraph job fair, "Help101," will be held May 12 from 3-7 p.m. at Sky Meadow Country Club, Spit Brook Road, Nashua.
n To report information about other job fairs, e-mail news@nashuatelegraph.com.
For more information, visit www.nashuatelegraph.com/hardtimes.
– COURTNEY MacKAY