WBC event to explore 'entrepreneurial spirit'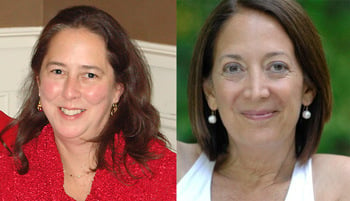 Several leading New Hampshire businesswomen will discuss entrepreneurship at a special Women's Business Center's event, "The Entrepreneurial Spirit: Stories from Four Successful Women," which will be held next month at Southern New Hampshire University.
The event, which will run from 4 to 8 p.m. Oct. 20 at SNHU in Manchester, will feature presentations by four successful New Hampshire businesswomen, who will discuss how they took their ideas from the drawing board to the boardroom.
Discussing the challenges they faced in their careers, the decisions they made as well as their philosophies will be:
• Sue Sylvestor, Resource Laboratories LLC, Portsmouth
• Ginny Jawidzik, Omega Smart Inc., Londonderry
• Linda Fanaras, Millennium Integrated Marketing, Concord and Boston
• Suzanne Bresette, Bresette & Company, Portsmouth
In addition, author and columnist Meg Cadoux Hirshberg will speak from her perspective as the wife of an entrepreneur — Gary Hirshberg, co-founder of yogurt maker Stonyfield Farm. Dr. Susan Lynch, wife of Gov. John Lynch, also will speak.
Also featured will be a panel of experts — including Jeff Feingold, editor of NHBR, and Kelly-Sue Leblanc of Bedford-based Aleuromedia — who will discuss new marketing, PR, social media and other tools.
The event will wrap up with a reception featuring networking, hors d'oeuvres and a cash bar.
Cost is $45 for WBC members, $55 for non-members.
For more information, call 603-430-2892 or visit womenbiz.org.