WBC celebrates 15 years of business help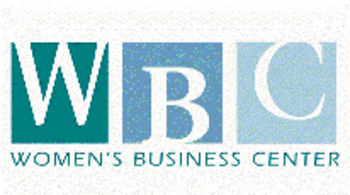 The Women's Business Center will be celebrating a milestone of 15 years of educating, encouraging and advocating for women in business at a May 19 event at the New England Center at the University of New Hampshire.
The event — "Imagine the Possibilities" — will run from 4 to 8 p.m. It is sponsored by FairPoint Communications.
The evening will feature guest speakers discussing WBC's past, present and future, along with a silent auction, live music, appetizers and networking opportunities.
Among those speaking will be Dr. Annabel Beerel of Ethical Leadership Consulting and host of the New Hampshire Women's Leadership Summit at Southern New Hampshire University. She will discuss how finding clarity helps business owners plot their own future and achieve success.
Using the CLEAR acronym — for courage, leadership, ethics, authority and role — she will help businesswomen focus and find inspiration to achieve their goals in business and in life.
Special guest speaker will be Jennifer Boyer, a federal agent with the U.S. Department of Homeland Security and an entrepreneur. She will share her story as both an aspiring entrepreneur and one of the few females working in a predominantly male profession, offering insights into the intricacies and often humorous challenges of fitting in.
Beginnings
Today, the WBC has nearly 400 members, but its beginning was both humble and audacious.
In 1993, there were few business resources targeted specifically to women.
New Hampshire businessman Christos Papoutsy, former owner and president of Hollis Engineering-Cooper Electronics Co., director of United States Arbitration & Mediation Co., and advocate for the Granite State's Greek community, collaborated with other business leaders and New Hampshire College (now Southern New Hampshire University) to develop a series of workshops aimed at women seeking to open their own businesses.
"In 1993, I saw the need for a program to assist women who were interested in starting their own business. The Papoutsy Seminars for Women Entrepreneurs was established to encourage women to learn more about what they needed to know to start a business," said Papoutsy.
Since the seminars were only offered twice a year, applicants far outnumbered the available space for participation.
Because of their overwhelming popularity, the seminars were officially incorporated as the Women's Business Center in 1995.
In 1997, the WBC applied for and was granted funding by the U.S. Small Business Administration. For nearly 10 years, that funding was steadily maintained, until 2006 when the federal funding program was due to sunset, putting the WBC's continued success in jeopardy.
In 2007, federal funding for WBC in New Hampshire was restored as centers across the country became eligible through a new law to apply for three-year renewable grants.
Today, in addition to SBA grants, the WBC is funded through membership fees, community foundation grants, sponsorships and program income.
"The program which was established in 1993 could not have been successful without the dedication and commitment from all the women who attended and all of the men and women that took a leadership role in the program," said Papoutsy. "I believe that in the next 10 years and beyond, all glass ceilings will be broken with women moving into top management earning and deserving equal pay."
Tickets to the event are $45 for WBC members and $55 for non-members. To register, call 603-430-2892 or visit womenbiz.org.