Was Obama comment a bit too freely spoken?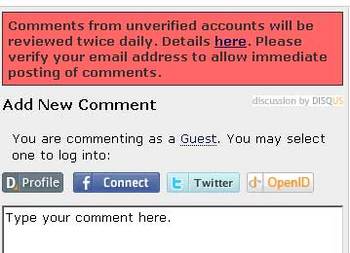 A Telegraph reader's online criticism of President Barack Obama that invoked New Hampshire's "Live Free or Die" motto had the Nashua man unexpectedly dealing with the Secret Service.
The man, who posted his comments Wednesday under the username NashuaDan, wrote that Obama's events are often orchestrated and that the president's upcoming Town Hall meeting in Portsmouth could be more of the same.
"I hope NH is better than letting this guy off the hook. Let Obama know what 'Live Free or Die' means (hint: it isn't reckless TAXING and SPENDING). Otherwise, Portsmouth will just be another glorified photo-op for the Socialist-in-Chief," he wrote below a news brief announcing the president's Seacoast visit Tuesday.
On Thursday morning, NashuaDan found himself on the phone with a Secret Service agent, explaining that his remarks were only philosophical and not intended to threaten Obama, he said.
The Secret Service accepted his response, he said. And from now on, NashuaDan said he will use caution in future Internet postings.
"I do support the fact that we have freedom of speech," he said in an interview. "This incident doesn't change my thoughts on that, but the lesson is, I'll have to choose my words carefully."
NashuaDan is a registered user of The Telegraph's Web site, and frequently posts comments below stories. He asked not to be identified further for this story.
On Thursday morning, after the Secret Service indicated it was interested in talking to NashuaDan, Damon Kiesow, managing editor for The Telegraph online, said the paper "decided it was in everyone's best interest to resolve the question as quickly as possible."
So Kiesow contacted NashuaDan by e-mail. Registered users of The Telegraph comment blogs are required to provide working e-mail addresses.
NashuaDan agreed to call the Secret Service immediately. He said the agent listened to the reasoning behind the posting and was satisfied with the explanation.
The Secret Service had no comment for this story.
NashuaDan said his remarks were aimed to encourage free speech – to urge anyone reading the news brief to attend the Obama event and question the president's thoughts on health care.
His posting began: "Town Hall in quotation marks is right. Everything this charlatan does is orchestrated. Good luck getting a question answered unless you are one of his 'plants.' It's guaranteed that every question will go according to plan; this empty suit of a President has never done anything that wasn't scripted or read off a teleprompter."
NashuaDan said that by invoking the state motto, he intended only to remind readers of what New Hampshire stands for.
"Small government, limited taxation, and to live our lives without interference," he said. "I didn't think anyone would interpret that as a threat."
A registered user called SLRNashuan posted a comment in reply to NashuaDan on Wednesday afternoon: "Amazing, NashuaDan. All of those words and not one truth! And, by the way, is that a veiled threat 'Let Obama know what 'Live Free or Die' means' on the President's life. Just in case, I called it in."
NashuaDan said the experience has not changed his belief in freedom of speech, nor does he believe that concept is diminished.
"I take full responsibility for what I wrote," he said.