Visa delay puts resorts in a bind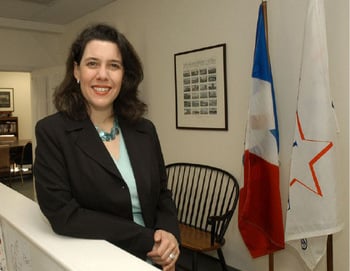 As New Hampshire's hospitality industry gear up for the busy summer season, it faces difficulties in being unable to fill seasonal positions left vacant by foreign workers unable to obtain temporary work visas due to the repeal of a critical exemption in a key federal visa program.
The visas, known as H-2B, allow employers to hire foreign workers for non-agricultural jobs as a one-time occurrence to fill a seasonal need, a peak load need or an intermittent need.
The Save Our Small and Seasonal Businesses Act of 2005 maintained the cap of H-2B visas at 66,000 — roughly 33,000 each six months — but also exempted the visas of foreign workers who had come to the United States to work under a previous H-2B visa within the last three years from being counted against the cap.
But the act expired in 2007, and an extension exempting returning foreign workers from the cap expired Sept. 30, 2007.
A business must now count all of its H-2B visa applicants — new as well as returning workers — against the cap.
When the U.S. House of Representatives convened for its winter break, it did not include the bill — known as HR 1843/S 988 — among its final actions, leaving an extension up in the air.
And because employers can file for an H-2B visa only during a 120-day window before the date on which the workers are required, many companies have been closed out of the process by a glut of filings, adding to their frustration.
As a case in point, the caps for the first and second halves of fiscal 2008 were reached in just a few days.
"This issue is absolutely a concern of our members," said Michelline Dufort, president of the New Hampshire Lodging and Restaurant Association. "So many depend on this system and these workers."
Dufort said she and other stakeholders met in December with Gov. John Lynch to discuss the issue, although many hospitality businesses had already "read the writing on the wall" and did what they could to plan ahead of time.
Creative employment
The Mount Washington Resort in Bretton Woods has fared well despite the lack of an exemption extension and the short filing period, said Claire Gruenfelder, the resort's director of human resources.
"We typically hire about 60 workers through the H-2B visa program. We worked with an agency, and at this point, we have 52 of them back. We expect to have all 60 by the summer," Gruenfelder said.
The resort employs about 800 total workers during the height of the winter ski season and about 600 during peak times in the summer.
"Our preference is to hire Americans, but not many are willing to scrub toilets, quite frankly," said Gruenfelder. "We do as much as we can to hire American workers."
Gruenfelder said the resort recruits employees with the assistance of New Hampshire Employment Security offices. The Mount Washington also works with the University of New Hampshire's hospitality program as well as White Mountains Community College. It also conducts limited recruiting at area high schools and partners with other regional resorts to "share" employees, said Gruenfelder.
"Other resorts might not be open year-round, whereas we are. We flip-flop employees when those properties are closed. They go back [to the original property] at the end of the season. It benefits us to share these workers."
At The Balsams in Dixville Notch, officials have had to get creative in filling the employment roster.
Debbie Brown, human resources director for the resort, said she had about 20 workers whom she wanted to bring back and who were eager to work again for The Balsams, but she was unable to get them because the cap had already been reached.
Typically, she said, The Balsams seeks about 50 to 75 H-2B visa workers to round out its peak staff of approximately 320. She was expecting to hear if the visas were approved by the end of March.
Other visa programs
Brown also fills positions with those working under a J-1 exchange visitor visa, which also allows some to work temporarily in the United States. But it differs from the H-2B visa because it primarily targets college students, with the focus of increasing international collaborative teaching and research efforts or to promote interchange between research and education institutions.
(H-2B visas also differ from H-1B visas, which is for a worker in a specific specialty occupation. The H-1B visa is often used to bring high-technology, scientific or other knowledge workers into the country.)
"The problem with J-1 visas is that many are unable to work the entire season and must go back when their vacations are up," said Brown. She said the resort lost some 50 J-1 workers in March, forcing the resort to scramble to fill the jobs. "We had management waiting on tables," she said.
Brown said The Balsams held a job fair in February in anticipation of losing J-1 workers, "and we hired all seven that showed up. Three more called later, and we hired them too. But 10 workers don't make up for 50," said Brown.
She said the resort will try to extend the J-1 visa to those students that have completed their studies and can work for 12 months instead of a matter of weeks.
Brown said The Balsams also is exploring yet another visa program, the Q-1 visa, which allows participants into the country in an international cultural exchange program for the purpose of providing practical training, employment and sharing the history, culture and traditions of the visa-holder's home country.
"We might change name badges to reflect where the workers come from" in hopes of starting a dialogue between other employees and guests. "We might also host theme dinners focusing on, for example, Jamaican food," said Brown.
Besides recruiting at hospitality management programs at colleges across the country, the resort also is trying to come up with ways to work with local high schools in creating a hospitality curriculum.
"We hope by partnering with schools, these kids will want to work for us full time and maybe go get their degree and come back and work in management," said Brown.
"It is a real struggle," she added. "Because of the cap, there are just not enough H-2B visas in this country."
Mount Washington's Gruenfelder said she's not against a cap. She said that while the system is rigorous, "it works." But she said she thinks a cap of 100,000 to 200,000 is more realistic.
"They also need to make sure the procedures are consistent," she said. "You would get different information depending on what office you used. The agencies also need to be appropriately staffed. If they don't have enough workers, applications will be delayed."
New Hampshire employers requested a total of 1,950 workers through the H-2B visa program, and had 1,723 certified in fiscal 2007 (Oct. 1, 2006, through Sept. 30, 2007), although these numbers do not reflect requests after the expiration of the returning foreign worker exemption.
These statistics looked positive compared to some states, such as Alabama, whose employers requested nearly 12,400 H-2B workers but had only 5,836 approved.
Dufort, of the lodging and restaurant association, said there is little advice that the organization can give its members to help them deal with the cap and expired exemption.
"All we can tell them is to get their paperwork ready and as complete as they can and be ready to file on the deadline days," she said.
Dufort also echoed Gruenfelder's belief that, although the process was difficult and cumbersome, the H-2B visa program did its job.
"This is legal immigration. This is a system that works," said Dufort.
While this coming summer season might run smoothly for the Mount Washington, Gruenfelder said she is concerned for the future.
"Next winter and summer will be very tough if things don't change," she said.