Veteran GOP lawmaker, newcomer vie for Clegg's seat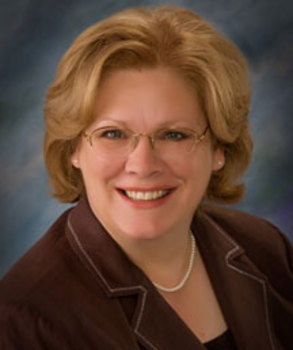 A veteran state representative will take on a political newcomer next month to try to keep the state Senate District 14 seat in Republican hands.
Rep. Sharon Carson, R-Londonderry, and Democrat Sandy Amlaw, a retired schoolteacher and Hudson Democrat, are seeking to replace Sen. Bob Clegg, a Hudson Republican. Clegg isn't running for re-election after losing a close primary race to Jennifer Horn for a shot at a seat in the U.S. House of Representatives.
District 14 covers Hudson, Londonderry and Auburn.
Carson, 50, has served in the state House of Representatives since 2000. She's lived in Londonderry for 19 years. She retired as a first sergeant in the Army Reserve and is now adjunct history professor at Nashua Community College.
Amlaw, 64, has lived in Hudson for 35 years and retired after teaching for almost 30 years in the Pelham school system.
Both women cited education funding as one of their top priorities.
Amlaw said she's happy with the state's definition of an adequate education but said legislators have underestimated how expensive the plan will be.
"I'm happy with the definition. Now we have to figure out how to fund it," she said.
Carson spent three terms serving on the House Education Committee and is now the senior Republican policy adviser for education.
She said she's worried that this year's Legislature-approved education funding plan will cost about $100 million than the state has to spend on it.
"I find that very troubling," Carson said. "We want to do the very best we can for our children, but we don't want to go bankrupt doing it."
Carson said the other issues facing legislators that are of particular importance to her are the budget and taxes, particularly the 17 percent increase in next year's state budget.
"That's unacceptable," she said. "We have to work to get our budget under control. We have to rein in state spending. For me, that's a top priority."
She also said increasing taxes at a time when the national economy is struggling is not what New Hampshire residents need.
"We should not be imposing new expenses on people struggling to pay for gas and for oil and to pay for food," she said. "We need to tighten the belt."
Amlaw agreed that focusing on the economy would be an important part of her duties if elected and said looking at "all avenues of raising money" is a necessity.
She said that included luring more businesses to the state and considering, but not necessarily supporting, an income or sales tax.
"As a last resort I would look at that kind of tax," Amlaw said. "Only if it would alleviate the property tax, not in addition to the high property tax."
Both women also pointed to their willingness to listen to their neighbors and constituents as a trait that would make them valuable to their district.
"I listen to what people have to say," Carson said. "Very often people get the brush-off from government. I don't believe any one person has the answer. It really comes from people working together. I love talking with people and helping them solve problems."
Amlaw said her experience as a teachers union negotiator has given her valuable experience working with other parties and negotiating solutions.
"I've always fought for the middle class," she said. "I'm willing to listen and . . . I can be available to talk to my constituents, listen to them and take into account their needs."
SANDY AMLAW
OFFICE SOUGHT: State senator, District 14.
POLITICAL AFFILIATION: Democrat.
AGE: 64.
ADDRESS: 39 Gowing Road, Hudson.
YEARS OF RESIDENCE: 35.
POLITICAL BACKGROUND: No public office.
OCCUPATION: Retired teacher.
EDUCATION: Bachelors in education.
AFFILIATIONS: NEA New Hampshire executive board; president-elect of the New Hampshire Retired Educators Association; member of AARP's Pension Roundtable; a volunteer advisory board for the National Retired Teachers Association.
MILITARY: None.
PERSONAL: Widow, two children, five grandchildren.
WEB SITE: None.
SHARON CARSON
OFFICE SOUGHT: State senator, District 14.
PARTY AFFILIATION: Republican.
AGE: 50.
ADDRESS: 19 Tokanel Drive, Londonderry.
YEARS OF RESIDENCE: 19 years.
POLITICAL BACKGROUND: State representative, 2000-present.
OCCUPATION: Adjunct professor of history at Nashua Community College.
EDUCATION: Associates in medical laboratory science from Mount Wachusetts Community College; bachelor of arts in history from the University of New Hampshire; master of arts in history from University of New Hampshire; working on doctoral dissertation in early American history.
AFFILIATIONS: Londonderry representative to the Southern New Hampshire Planning Commission, member of the executive board; member of the Londonderry Old Home Days committee; on the board of governors for Vesta Roy Women in Government Series.
MILITARY: Retired Army Reserve, active duty 1978-80.
PERSONAL: Married to Greg Carson; two daughters, 28 and 19.
WEB SITE: www.carson4senate.com.