Velcro Companies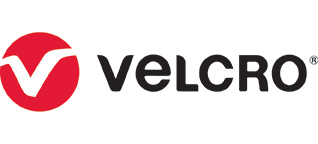 Velcro Companies is a technology-driven, global organization providing fastening solutions that solve problems in simple, elegant and surprising ways for businesses and consumers around the world. We have a heritage of innovation spanning more than 50 years and own over 400 active patents and numerous trademarks, including the VELCRO® trademark, which is registered throughout the world.
What we do:
Velcro Companies is a leader in industrial, consumer, medical, military, transportation, construction and personal care markets with our innovative fastening solutions. Our extensive product line includes traditional hook and loop fasteners in addition to woven, knot and molded products suited for a wide range of applications.
VELCRO® Brand products are used in everything from roof panels to diapers. What is today an integral part of popular culture, fashion and common home goods was invented on serendipity, inspired by a routine hike in the woods.
VELCRO® Brand fasteners have evolved extensively over the years. They accompanied the first man on the moon, securing components of Neil Armstrong's space suit during his famous 1968 trip. Today they are found on top brands of diapers, are featured in automobiles and medical devices, and used in personal care, apparel and consumer packaging. VELCRO® Brand hook and loop secures the AstroTurf at a professional football stadium and secures KEVLAR® plates in U.S. military apparel.
Our ideal candidate:
Velcro Companies values employees who work safely, treat people with respect, focus on our customers (internal and external), maintain the highest integrity and strive for excellence. If you are looking for a fast paced, dynamic environment that provides on-going challenges, the ability to achieve professional growth and continuous learning, and are interested in working with dedicated employees, then apply and work on a team that strives to employ the best people to produce the best products.
Why we are a great company to work for:
Manufacturing and professional employees play an integral part in making every aspect of our products. Upon hire, you will work in an environment with talented, ambitious, passionate people, and you will have the opportunity to grow both professionally and personally. We also offer competitive benefits for employees. Whether you are seeking a manufacturing or professional position, your career with Velcro Companies will result in much more than
a job!
Community Engagement:
We believe that a focus on social, environmental and economic responsibility should be at the core of a business, contributing deeply to the health of an organization. Everyone deserves the foundational elements of education and our efforts are designed to promote literacy (reading programs with the Fisher Cats and Boston Bruins), early childhood and youth education and address poverty. In addition to capital donations at the corporate level, our employees share their time and energy to make our efforts successful. Velcro Companies and its employees are one of the largest contributors to the United Way in the greater Manchester, N.H. area.
Positions available:
We offer Professional, Sales, Supervisory, Managerial, Manufacturing, Distribution, Maintenance, Quality Control, Technical, Clerical and Administrative positions, all which require employees with unique talents who take pride in their work. We strive on innovation and curiosity and this truly sets us apart from the competition. Our teams are committed to the growth of our business, are successful as individual contributors and are passionate about working on a team that has fun together while working toward achieving one common goal.
Special benefits and perks:
Velcro Companies offers a competitive benefits package including paid vacation and paid holidays, 401k, tuition reimbursement, medical, dental, vision, a cutting edge wellness program, disability, life insurance and flexible spending accounts. In addition, Velcro Companies offers an Employee Assistance program that includes support such as Work Life Services, Legal Services and Financial Services to name a few. On-the-job training is a priority and ensuring the safety of all of our employees, our greatest assets, is our number one objective.
Comments
comments