Two on council re-elected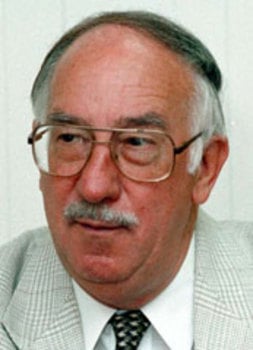 Incumbents retained their seats in the region's two contests for Executive Council.
In District 5, Democrat Debora Pignatelli, of Nashua, defeated Stephen Stepanek, a Republican state representative from Amherst.
In District 4, incumbent Republican Raymond Wieczorek, a former Manchester mayor, beat Bob Bruce, of Candia, a Democrat who hasn't held elected office before, although he ran for Congress in 2004.
"It's looking really good for me," Pignatelli said as early returns showed she won Nashua and Merrimack, though she expected the race to tighten as the smaller towns reported in.
With nearly 50 percent of the precincts reporting in District 5, Pignatelli led 59 percent to Stepanek's 41 percent.
"I ran a positive and honest campaign," she said, thanking the people of her district for turning out and "rehiring me."
Pignatelli added, "I'm pleased the people of Merrimack gave me their vote of confidence."
She said she worked hard, and will continue to work hard for "toll equity" for the town.
District 5 includes Amherst, Brookline, Hollis, Merrimack, Milford, Nashua and many small towns to the west.
The District 4 race was looking solid for Wieczorek early. With nearly 80 percent of the precincts reporting, he led 60 percent to 40 percent for Bruce.
District 4 includes Auburn, Bedford, Candia, Derry, Hooksett, Hudson, Litchfield, Londonderry, Manchester, Pelham and Raymond.
Wieczorek said he won because of his record.
"I've been around a long time, so I'm a known quantity," Wieczorek said.
It wasn't lost on Wieczorek that he was one of the few Republicans to win in New Hampshire.
"It's kind of sad," he said. "I know how hard everybody works. It's too bad that somebody wins and somebody loses."
The five-person council is unique to New Hampshire, acting as an executive branch counterweight to the governor. The council doesn't pass laws or vote on the state budget, but it has veto power over virtually all state contracts and must approve the appointment of most department heads and judges.
As returns rolled in Tuesday night, no challenger appeared to be within striking distance of unseating any of the incumbent council members.
Wieczorek ran a campaign that emphasized the Republican commitment to holding the line on spending. He has served six years on the council.
"My biggest selling point is going to be change, a fresh look at the issues," Bruce had said.
In District 5, Pignatelli, first elected four years ago, said her priorities are to continue pushing for public hearings during the nomination process of state agency heads, to establish a division of motor vehicles office at Exit 6 in Nashua and to help constituents across the district.
Stepanek, founder of Hampshire Paper Corp., said he'd bring business sense to the council and would focus on coordinating economic development in the district and serving his constituents.