Turnpike accident causes traffic backup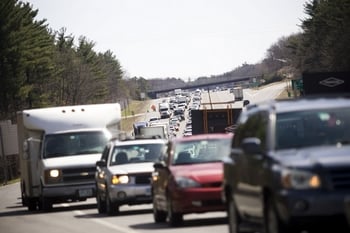 Traffic reaches past the horizon on the F.E. Everett Turnpike at Exit 11 after an accident slowed Northbound motorists Friday afternoon.
An employee of Supreme Towing and Recovery loaded a tow truck full of the wreckage that was a result of the accident, including two snowmobiles.
No other information was available as of press time Friday.