TriCity Expo: a successful tradition for Ocean Bank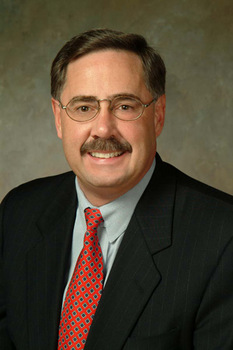 Ocean Bank has been an active participant in the TriCity Expo for a number of years, and management team members cannot imagine not being involved, says Ron Covey, executive vice president at Ocean.
The prevailing attitude at the bank is, "How can a business in New Hampshire not participate on some level — even if it's just walking the floor? This event brings together businesses, government officials and others from the three largest municipalities in the state of New Hampshire," said Covey, who chairs this year's TriCity Expo, which will be held Thursday, Sept. 25, in Manchester.
"This event must be considered the premier networking opportunity in the state. We so value this annual event that we always encourage our existing customers, as well as potential customers, to attend as a means for gathering leads and gaining introductions," he said.
According to Covey, the expo is a great way to follow up on established leads or to create new ones. People from the tri-city area who you haven't been able to call on in person will often be at this event, he said.
Ocean plays a key role as sponsor and host of the expo's sponsor reception. "We believe it's a great way to provide an opportunity for interaction among business people and officials from all three cities in a more relaxed environment," Covey said. "It's just one of the many levels on which this event delivers."
Sponsored by the chambers of commerce of Concord, Manchester and Nashua, the expo — which will be held from 3 p.m. to 7 p.m. Thursday, Sept. 25, at the Radisson Hotel Manchester — will feature over 225 southern New Hampshire businesses in New Hampshire's largest business-to-business expo.
For more information, contact the Greater Nashua Chamber of Commerce at 603-881-8333.