Trial begins on brother-in-laws' driveway fight that ended with shooting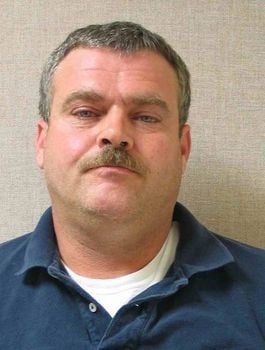 NASHUA – A jury began hearing testimony Tuesday on whether a Hudson man accidentally shot his brother-in-law or intentionally tried to kill him after they fought in their driveway over snowplowing access.
Roger Leveille faces an attempted murder charge and two assault charges for the Feb. 13 shooting that seriously injured Gregory Ellis in a driveway of the their shared 46 Musquash Road duplex.
In opening arguments, the prosecution alleged that after losing a fistfight, an angry Leveille chose to use deadly force on his sister's husband.
"I'm going to shoot this (expletive) right now," Leveille allegedly said before firing a gun, according to Assistant Hillsborough County Attorney Joseph Fricano.
While Fricano focused jurors on what he said would be the credibility of witnesses, Leveille's attorney told them they would not see or hear any evidence that proved his client committed any of the crimes, but rather that the shooting amounted to an accident.
"The state apologizes for not having any forensic evidence to support their theory," attorney Steven Maynard said. "If they can't support their case forensically or otherwise . . . then you shouldn't find him guilty of any crime."
Ellis needed emergency surgery from a severe neck wound and nearly died, Fricano said. He has since recovered.
Jurors and Judge Diane Nicolosi first toured the Hudson duplex, studying the driveway used by Ellis and his wife, Christine, and where the shooting occurred. Christine Ellis is Leveille's sister, and both attorneys described relations between the families as fraught with tension.
Back in court, Fricano said Leveille came home after drinking alcohol and plowed the Ellis' driveway. But Christine Ellis' car impeded his truck's progress and the siblings argued, Fricano said.
Greg Ellis came outside and the two men argued, Fricano said. Then Ellis twice punched Leveille in the face, Fricano said. Leveille went to his truck and got his gun, Fricano said.
"Greg Ellis says Roger hit him in the face with the gun a couple of times . . . raised the gun and shot him in the neck. (Ellis) went down and stayed down," Fricano said.
Officers found Leveille holding Ellis' hand and crying, Fricano said. Leveille later told Hudson Police Officer Daniel Dolan that "he'd regret this the rest of his life if (Ellis) dies," the officer testified.
But later at the police station, Leveille became irritated, and instead of saying as he initially did that Greg and Christine Ellis attacked him, he said only that Ellis – "a black guy" – attacked him, Dolan said.
Leveille's attorney Maynard, though, described the shooting as accidental. He stressed how Leveille told police he doesn't remember the gun firing.
"Roger was leaning over the truck," Maynard said. "His feet gave way in the snow bank. He fell on the hood of the truck, slid across and landed where Ellis was standing. They had a struggle . . . the gun went off. How the gun went off, no one seems to know."
A prosecution witness gave that same account. Albert Lanfair, the only other person in the driveway during the shooting, testified that after the two men fought, Leveille pointed the gun at Ellis. But once they struggled on the ground, Lanfair didn't see the shooting but only heard it, he said.
In his opening argument, Fricano told jurors that Lanfair initially told two officers at the scene that when Leveille got the gun, he said he was going to kill Ellis. But Lanfair, a longtime friend of Leveille, has since changed his story, Fricano said.
During direct examination, Lanfair denied making the first statement to police. He also denied Fricano's charge that he told someone over the phone before the shooting that "Roger has got a gun. I've got to control him."
Maynard cross-examined three Hudson police officers on their investigative reports and how they handled evidence at the scene.
Officer James Stys said he didn't gather the gun in a manner to preserve DNA or fingerprinting evidence. Stys said he put the gun and magazine in his pocket to lessen the chance of any further threats. Also, the gun was in the snow, and other officers were too busy for them to handle it, he said.
Maynard also had Dolan read sentences in his police report that had Leveille saying Ellis attacked him when the gun was fired, and he didn't remember it discharging.