Town officials not sure if vote was taken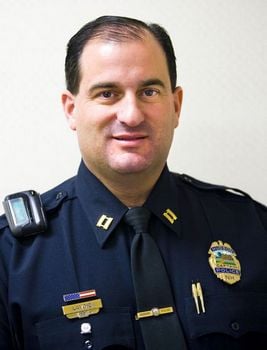 HUDSON – For now, it's unclear exactly how the Hudson Board of Selectmen hired the town's newest police chief.
The board announced Wednesday that Hudson police Capt. Jason Lavoie will take over for Chief Richard Gendron, who is retiring Jan. 1.
How that decision was reached is a mystery.
Town Administrator Steve Malizia said the decision was reached by consensus during a nonpublic session following the board's
regular meeting Tuesday night. Selectmen Chairman Ben Nadeau agreed and said he "believed" it was by a unanimous consensus that the board offered Lavoie the job.
When asked, Nadeau said he didn't think it was unusual for the board to make hiring decisions without an official vote.
"Usually when we hire people it's on a consensus," he said. "We have a consensus, which means there's a majority."
Selectman Shawn Jasper remembered the end of the 4½-hour meeting differently. He said he was fairly certain the board had taken an official vote. Hiring by consensus isn't the board's normal procedure, he said.
"If there wasn't (a vote), we'll have to make one at the next meeting," he said. "We should have made one. One will be needed for the record."
New Hampshire's Right-to-Know law requires that the meeting's minutes were to be made available Friday, 72 hours after the Tuesday meeting.
Whether the decision was made by vote or consensus, Jasper said there was no disagreement, and the five selectmen were unanimous in their approval for Lavoie.