This Week in Preview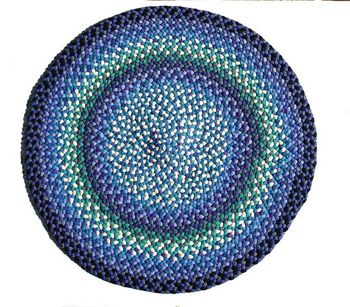 TUESDAY Thank you!
Today, on Veterans Day, we honor the men and women whose brave military service has secured for us the freedoms we so often take for granted.
When it was first established in November 1919, Veterans Day was called Armistice Day because it commemorated the armistice of Nov. 11, 1918, which put an end to the fighting in World War I. Armistice Day, therefore, was originally a day to honor veterans of WWI.
It was renamed Veterans Day on June 1, 1954. At this time (after World War II and Korea), the holiday was amended to honor veterans of all American wars.
We thank all our veterans from the bottom of our hearts. If this wasn't just a piece of newsprint, we'd reach out and give you a big hug.
FRIDAY-SUNDAY Bueller? Bueller?
Anyone who likes to wax (on, wax off) nostalgic about the 1980s is in for a treat. The decade of big hair and even bigger pop hits comes to life onstage this weekend in the RiverBend Youth Company's performance of "Back to the '80s" at the Amato Center at 56 Mont Vernon Road in Milford.
This musical follows a group of students through their senior year at William Ocean High School with plots straight out of your favorite '80s teen flicks. Sing along with the songs you grew up with and try not to wince at the recollection of how much blue eye shadow you used to wear.
Show times are 7:30 p.m. Friday and Saturday and 2 p.m. Sunday. Tickets, which are $12 for adults and $8 for seniors and students, can be purchased at the door, at Toadstool Bookstores, or by calling Robin at 672-1002, ext. 20. Proceeds benefit the Boys & Girls Club of Souhegan Valley.
FRIDAY-SUNDAY Mmm, cyanuramide
You know what one of the nice things is about buying local handmade products? There's no lead (or, God forbid, melamine) where there shouldn't be. Check out the New England Craft and Specialty Food Fair this weekend at Rockingham Park in Salem for a selection of unique gifts (whose makers you can ask questions) and a variety of food items (whose ingredients are all pronounceable).
You'll find everything from hand-blown glass and Native American crafts to gourmet no-bake cheesecake mixes and freshly roasted nuts. No metal fillers or industrial chemicals added. Let's hear it for good old-fashioned New England craftsmanship.
The fair is open Friday through Sunday, 10 a.m. to 5 p.m. Admission is $5 and is good for all three days. Call 332-2616 for details or go to www.castleberryfairs.com for more information and a discount admission coupon.
SATURDAY A little help?
Late at night when you've wandered off the trail and are hearing all kinds of spooky noises is not the best time to think about brushing up on your survival skills. Learn how to survive in the wilderness before you actually need to on a hike with Mountain Man Chas Terry from 1-3 p.m. at the Peabody Mill Environmental Center at the end of Brook Road in Amherst.
On this casual hike, Terry will discuss hiking safety (especially during hunting season) and survival skills. Hmm. It sounds to us like the safest way to hike is just to bring him with you.
The cost is $6 a person and $15 a family. Advance registration is recommended by calling 673-1141. Wear appropriate footwear and bring water to drink. Visit www.pmec.org for details.
SUNDAY As heard on TV
With the threat of Monday morning hanging overhead, Sunday nights can make you feel like you'd rather be pushing up daisies. Push up a few roses instead – head over to the Black Brimmer at 1087 Elm St. in Manchester for a concert featuring indie rock band Seabird.
Seabird's name may not be familiar to you just yet, but their sound is. Their song "Rescue" is the opening theme for the ABC dramedy "Pushing Daisies" and their music has also been featured on CBS' show "Numb3rs."
Doors open at 6 p.m. for this all-ages show. Opening act is Daniel King. Tickets are $10 at the door or online at www.thesoulfest. com. For more information, go to myspace.com/revolutionshow.