The week in preview: October 27, 2008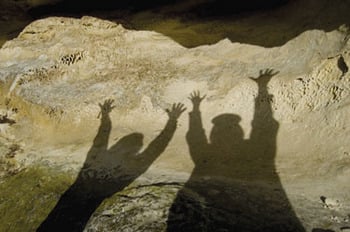 THURSDAY
'Hey skinny!'
Former 97-pound weaklings of a certain age will remember the name of Charles Atlas. Help yourself to a piece of birthday cake (you can burn off the calories with his Dynamic-Tension system) as we celebrate the birth anniversary of this iconic bodybuilder and fitness expert.
Atlas, born Angelo Siciliano in Italy in 1893, was the face of fitness from the 1940s through the 1970s thanks to his advertisements, which ran in comic books alongside ads for sea monkeys and Grit.
His ads featured a skinny boy who is hassled by a bigger, stronger bully and exacts his revenge after bulking up with Atlas' Dynamic-Tension system. The ads were based on Atlas' own experiences. He was just a skinny boy with a variety of failed exercise routines under his belt himself until he created the Dynamic-Tension system, which strengthens muscles by making the muscles work against each other.
Atlas encouraged those who used his system to write to him and inform him of their progress. He was still receiving letters when he died at age 80.
THURSDAY
Let the good times roll
Happy children mean happy parents – a simple truth, but an important one. Show the kids a fun time (and therefore have one yourself) at The Telegraph's Kids Fair from 3-8 p.m. at the Radisson Hotel at 11 Tara Blvd. in Nashua.
In addition to face-painting, a balloon artist, exotic animals, and indoor play structures, the fair will feature a performance by 10- and 11-year-old sibling rock duo Michael and Marisa at 6 p.m. Listen to samples of their music at michaelandmarisa.com.
Admission is free. Donations are welcome and will go to the Greater Nashua Boys & Girls Club. Call 594-6497 for details.
THURSDAY
Shades of phantasy
Your freeform shadow hand puppets don't always go over well with the kids, although they do enjoy Maybe A Bunny If You Squint Hard Enough. Experience the magic of true shadow puppetry at a performance of "The Legend of Sleepy Hollow" by PuppeTree of Post Mills, Vt., at 6 p.m. at the Upper Town Hall Stage at the corner of Bond and Main streets in Brookline.
Washington Irving's classic American short story will be brought to life not by shadow hand puppets but by detailed silhouette puppets made of sturdy materials. At the end of the performance, the puppeteers will take down the shadow screens and explain how the puppets work and how the show comes together.
Admission is free for this all-ages production. For more information, call the Brookline Public Library at 673-3330.
FRIDAY
*Bump* Aaaahhhh!
Halloween loses some of its appeal once you're too old for trick-or-treating. Put the "ee" back in your Halloween at "HeartPounders – Stories for the Strong at Heart," a special storytelling event by Odds Bodkin, beginning at 8:30 p.m. at Souhegan High School at 412 Boston Post Road in Amherst.
After you finish handing out candy and complimenting all of the princesses and ninjas on their costumes, get into the spirit of the holiday with some truly spine-tingling tales, told in Bodkin's versatile character voices and accompanied by eerie live music. Since you're a grownup, no one will insist you leave the room because a story is "too scary." And if it does turn out to be "too scary," no one will make a fuss if you sleep in the living room with all the lights on.
This program is designed for adults and older children. Tickets are $8 per person. Call 673-1141 for details.
SATURDAY-SUNDAY
The natural approach
Elvis had a blue one, Bing Crosby had a white one, and you can start the next trend in colorful Christmases by having a green one. Learn how to approach the holidays and life in general from a green perspective this weekend at the NH Going Green Expo at the Radisson Hotel at 700 Elm St. in Manchester.
Shop for gifts that will please even the Grinchiest person on your Christmas list at the green bazaar and eco-friendly fashion show, visit with green builders and renewable energy specialists to see how you can save money on your winter heating bill, and peruse green versions of cosmetics, household cleaners, and other products that are better for both the environment and your family. Don't forget to check out the workshops while the kids are building bird feeders from recycled materials in the Green Kids Zone.
The expo runs from 10 a.m.-8 p.m. Saturday and 10 a.m.-4 p.m. Sunday. Tickets are $6 for adults, free for children 12 and younger. For more information, go to goinggreenexpos.com/NH or call 236-7858.