The network for the 21st century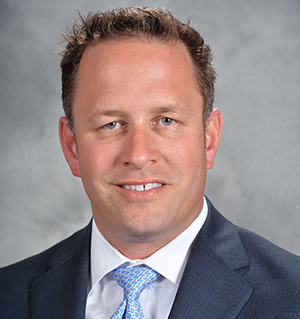 SPECIAL ADVERTISEMENT
As cloud usage soars, many New Hampshire businesses face a big challenge. They have 20th century computer networks for 21st century businesses.
My team recently spoke with a healthcare vertical looking to augment applications used throughout its network. Unfortunately, its network couldn't accommodate the bandwidth demands of video traffic, so this valuable training resource had to be shut down.
Here's the good news. Advances in the world of networking have made it possible to blend legacy multiprotocol label switching (MPLS) networks with high-speed broadband links to the internet. SD-WAN, an application of software-defined networking technology applied to a wide-area-networking connection, can unlock the power of this new architecture and seamlessly support companies with far-flung locations.
This new approach positions businesses to thrive in today's digital age that includes multi-cloud systems, hundreds of Software-as-a-Service tools, data analytics and an explosion of devices connected to the internet. The complexity has changed the game for business networks.
IT managers have long struggled with managing branch offices. When a new office or retail store needed access to the internet, this was commonly done by routing that connection to a data center that has big pipes to the internet and various security mechanisms filtering it. But MPLS connections are expensive for linking branch offices, so remote offices often ended up with a patchwork of lower-performance network architectures.
SD-WAN adds a virtual control layer on top of an organization's network infrastructure. The technology enables centralized management of critical network functions, reducing the need for costly equipment, shortening provision times and allowing for better management of traffic across a network.
Now you can connect that branch office directly to the Internet with a less expensive gigabit broadband circuit — up to 10 times less than MPLS. That means an employee at your retail store 2,000 miles from headquarters has the same quick access to productivity tools, capacity and network performance as headquarters.
Now that same employee is empowered to deliver customer expectations. For a retailer that means blending the best of online and in-store shopping to compete with the likes of Amazon. For a hotel, it means delivering in-room entertainment that makes the traveler feel like she's in her living room. For a fast-food restaurant, it means ordering from a mobile app instead of waiting in line and having an employee deliver the food as soon as you walk in the door.
Software-driven networks are the foundation for growth. They provide not only visibility and control across the organization but, more importantly, the ability to prioritize traffic and applications. Because not all network traffic is of equal importance, IT can create policies for prioritizing bandwidth. In other words, Office 365 > Spotify.
Moreover, these processes can now be intelligently managed through scalable pipelines and traffic path selection, and application-aware routing protocols that let the network adjust to demands in traffic. These features improve network reliability and application performance for all connected devices and applications across all locations.
SD-WAN also helps companies struggling to deliver IT systems that are accessible to employees without being vulnerable to cyber attacks. The technology can come with built-in security features, such as firewalls, intrusion prevents and URL filtering. It enables businesses to connect workers to key software applications whether they're in the office, a coffee shop or an airport lounge. Confidential files can protected by segmenting and isolating traffic. This way, if one part of the network or an office is compromised, the entire system is not affected, and the data remains safe.
For many organizations, a key benefit of SD-WAN is that it can be rolled out incrementally while they leverage investments in MPLS and other network infrastructure. SD-WAN can be introduced with one or more offices without disrupting the existing network, like test-driving a car before buying. This makes it easy to evaluate the costs and benefits of this new network approach.
Barry Bader is senior director for Comcast Business in the Greater Boston Region.