The bargains are beginning to show themselves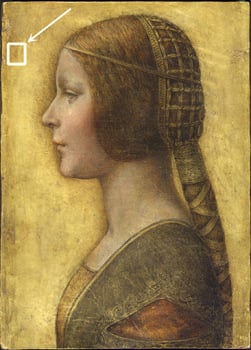 We are more than halfway through the fourth quarter. On the one hand, most folks are eager to see 2009 close out. But on the other hand, few see 2010 as being any better. So for most the strategy is to survive to 2011, when things should (hopefully) show measurable improvement.
I am asked every day, "What do you see? Are you busy? Are banks lending? If so, under what terms? Are people leasing? Buying?"
I answer, "2010 will basically be the same as 2009 (at best). We are busy, but more with advisory consulting than transactions." (Note: August and early September were very busy, the last few weeks, not so much). The banks are lending but only with more traditional credit terms and conservative appraisals. Some firms are leasing, mostly extending where they are, and three out of four are staying the same size or getting smaller. One out of four may grow.)
The gap between bid and ask is very wide. Tenants want to pay $6 and landlords want $10 or $12. This gap will narrow over the next 12 to 18 months. The amount of vacant space, coupled with economic demand, will result in more landlord concessions, especially free rent, so that they can maintain their free rate. This is important to them because they do not want existing tenants demanding reductions in rent to match new tenants coming to the property.
Brian Gottlob, a local economist from PolEcon Research, sums it up well in his latest e-newsletter, "Trend Lines."
"Consumer spending will continue to be soft. The consumer constituted over 70 percent of the economy in 2007 and early 2008 and a gradual and uneven recovery is emerging, one that will be subject to periodic setbacks. This will be a 'technical recovery.' While New Hampshire is up from the bottom, it still has a long way to go before it climbs out of the hole."
I attended a foreclosure auction last month on an 11,000-square-foot steel-frame flex tech building. The bank let it go for $125,000, plus back real estate taxes, both sides of the real estate transfer tax and past due utilities, which added another $18,000. This equates to $13 per square-foot. Replacement cost would be $60 to $65 per square-foot. So we are beginning to see some bargains out there. There will be plenty more in the next 12 to 24 months.
While we do not cover the "H" sector – hospitality — I have noticed at least six closed and shuttered Chinese restaurants in the past couple of months. There are several things going on here. First, Chinese restaurants are usually partnerships with three to five principals. They are typically well-capitalized. They have lots of family working long hours, and they rarely fail. They are almost always privately financed. Now, there have been a large number of new openings in the past five years, right up there with pizza places, which have a very high failure rate (but that is another story). So the number of Chinese restaurants closing is a definite economic indicator of how deep this recession is and how overheated the economy was in 2005-2008.
One sector that most folks do not think about much is the public sector. The drop in revenues for all levels of government has resulted first in freezes for hiring and just recently layoffs. The weakness in the government sector is structural and will take a strong bounce from the general economy to correct; this is not likely until 2011-2012. By then, the deficit will be very large. These deficits affect the capital markets, and while there is much focus on the national debt, state debt as well as municipal and schools will be affected as well.
Government has become a growing piece of our economy and if a national health-care plan passes, it will be even bigger. But it takes a solid, strong and growing economy to support increasing government expenditures. At $13 trillion or $14 trillion, the U.S. economy cannot support current government expenditures, so we are like the fellow with one foot in the boat and one on the dock, but the boat is slipping further from the dock. This is currently painful but it could become very painful. We simply need to cut excess government spending.
Of course, there is nothing simple about our system, in which we can spend $30 million to $40 million to elect a senator in New Hampshire, a state of 1.3 million people.
According to a recent Federal Reserve Bank of Boston report, "In the long term, a rebalancing of the U.S. fiscal and external positions is needed. The way in which the rebalancing occurs may have important implications for future growth."
But that too is a topic for another day.
<p>
<font size=1>Bill Norton, president of Norton Asset Management, is a Counselor of Real Estate (CRE) and a Fellow of the Royal Institution of Chartered Surveyors (FRICS). He can be reached at wbn@nortonnewengland.com.</font size>