That's your New Year's resolution – now stick with it!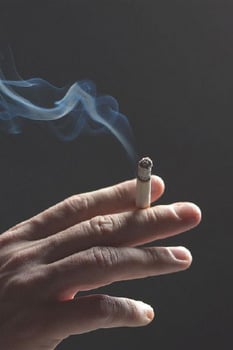 The new year is only a couple of weeks old, but many of us have probably allowed our New Year's resolutions to already fall by the wayside.
Before you give up for good (or worse, think yourself a failure), Diversions is here with some advice to help you get back on track – and stay on track.
The most common reason people don't stick with their resolutions is not because of a lack of will power, but more likely the resolutions themselves.
Many people may pick one that is uninspiring to them, says Debra LeClair, a licensed psychologist and founder of Full Spectrum Wellness in Manchester.
"People tend to put together something that resembles a 'to-do list' or something that is so very different from their typical behavior, they are almost set up to fail," she says.
Instead of trying to lose 50 pounds, LeClair says to get at the heart of that goal and make that your resolution, for example, to feel good about one's body.
She says another contributor making lifestyle changes difficult is stress.
"You need a place to reset yourself. People can fall into a vicious cycle of trying to lose weight or quit smoking, being stressed, and fall back on the behavior they are trying to change," and end up sabotaging their efforts, she says. "The more relaxed you are, the better the chance of achieving your goal."
Understanding the motivation behind making a change can also help you stick with your resolution.
According to Jodi Aronson Prohofsky, senior vice president of operations for Cigna Healthcare's division of health solutions, another reason some people fail is a change of heart.
"Change is hard. You have to be ready to make a change," she says.
Prohofsky says to ask yourself why you want to change as many as five times.
"That way you keep on drilling down why you want to make the change," she says.
For example, she says, someone who is overweight and has hypertension may say he or she wants to lose weight to look better, but maybe he or she might truly want to see a child's wedding day.
LeClair says people should be "inspired" by their resolution. "It should be something that's keyed into your psychological make-up," she says.
It is also very important to take a goal, like losing 50 pounds, and break it into much smaller goals, such as five-pound weight loss increments, says Aronson Prohofsky.
Maybe you haven't fallen off yet, but the thrill of a new challenge has worn off and you're vulnerable to sliding back into old habits. What now?
Accountability is key, say both Aronson Prohofsky and LeClair.
"Research has shown that social supports can really help in this area," LeClair says.
Friends, family, health-care professionals and other trusted people in your life can all give you support. Have a friend or a spouse join you in your daily fitness walk. Your insurance company may have wellness tools and health coaches to keep you going. Community venues, such as the local hospital, the YMCA, or even your church, may also have support groups that provide safe places to share and seek encouragement.
It's also important to have rewards along the way to keep you going, says LeClair, but rewards can be dangerous if they get out of control.
"Don't reward yourself with the opposite behavior, the one you're trying to change."
For example, if you're trying to watch what you're eating in order to lose weight,
don't "reward" yourself by eating a whole pizza.
"Find something really personal," she says. "What else gives you pleasure? Rent a favorite movie or go see a new one. Read a book. Go past the typical rewards."
"And keep rewards special," says Aronson Prohofsky. "Maybe for every five pounds you lose, get yourself a massage, and get new workout clothes after every 10 pounds. And that means 10 pounds, not after eight pounds lost."
And if you have a setback?
"Keep going," says Aronson Prohofksy. "First of all, we're all human, and setbacks are probably going to occur. Each time you have a setback, however, it gives you more information on how to succeed next time."
She adds that it's also important that, if you are attempting some physical or lifestyle change, to see your doctor because he or she "can provide you with resources and help motivate you."
Making a lasting, positive change in one's life can't take place overnight, so don't expect it to, say both LeClair and Aronson Prohofsky.
"Keep goals small and achievable. Keep focused on how you're going to feel vs. what you're going to get," says LeClair. "It's supposed to be fun and about fun, not drudgery."