Telegraph Help 101 event set for today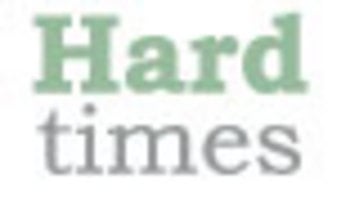 The Telegraph, as part of its yearlong economy project, Hard times: Reasons & remedies, is hosting a free event today called Help 101 that will put a host of financial experts in one room.
Help 101 offers more than just financial tips – it's also a career, education and small-business event that will offer general advice on how to survive a recession. Seminars and information booths will cater to individuals and small businesses.
"We're trying to offer people something that's not available at this point – help," said Morgen Thiboult, senior digital media producer for The Telegraph and NH.com, and a member of the Help 101 marketing committee.
The event will be from 3-7 p.m. today at Sky Meadow Country Club on Spit Brook Road in Nashua. Registration is no longer required for general admission, but is required to attend any of the event seminars.
To register, visit www.nashua telegraph.com/help101.
Help 101 is a new event for The Telegraph, replacing the traditional spring job fair. Telegraph Human Resources and Events Manager Jeannie DiBella, another committee member, explained the change.
"With fewer companies hiring, people need information on making themselves more marketable. Separating themselves," she said. For individuals, about 10 hiring companies will be on hand to accept resumes for job openings. Professionals will offer advice in many different financial fields, including:
Unemployment benefits and procedures.
Retirement and 401(k) strategies.
Mortgage refinancing.
Legal help.
Estate planning.
Investment strategies.
For the small business, Members of SCORE, a nonprofit that offers free consulting to small businesses, will also be on hand to offer advice. Seminars for small business include:
How to market inexpensively and effectively.
How to maintain a customer base and keep it from the competition.
How to market on the Internet.
Separate registration for individual seminars is required.