Taking the pulse of the public health-care sector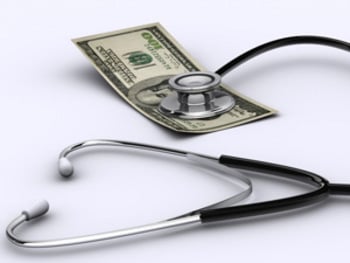 Editor's note: This is the second in a series of articles looking at the size and scope of the sectors that make up New Hampshire's health-care industry.
While the overwhelming majority — 64 percent — of New Hampshire residents are covered by employer-based private insurance, government agencies play a crucial role in the lives of Granite Staters as well as in the state's economy.
According to the New Hampshire Center for Public Policy Studies' "Healthcare 101: Who Pays," in 2007, 13 percent of the state's citizens were on the federal Medicare program and another 6 percent were covered by Medicaid, which is funded by state and federal dollars. Another 1 percent were covered by other public insurance programs, such as the Veterans Administration, and 11 percent were uninsured, which means patients either pay their medical bills themselves or often turn to public sources to foot the tab.
Because New Hampshire's older population is growing, increasing the roster of those on Medicare and Medicaid, and a deep recession is forcing an increasing number of residents to turn to public assistance programs for health care, the number of those working in the public sector of health care will perform a critical role in the years to come.
Still, employment in the private health-care sector, however, dwarfs that of the public sector.
According to the U.S. Bureau of Labor Statistics, in 2008 there were some 1,335 state-employed public health employees and 577 federal health-related workers in New Hampshire under the Health Care and Social Assistance classification.
Dennis Delay, an economist with the public policy center, said that the BLS recorded some 81,245 private employees in the category, NAICS 62.
But because of the way statistics are captured, he said the numbers of those working in the public sector of health care might be slightly higher.
"I think this may underestimate the number of people in public health, because many private nonprofits, including hospitals, are involved in public health," said Delay.
Similarly, the 2007 Census recorded some 1,327 public health-care workers — 764 in the hospital industry category and 563 in the nursing and residential care facility industry — which are analogous to BLS estimates.
At the municipal and county levels, the 2007 Census recorded some 370 public workers, 351 in nursing and residential care facilities and 19 ambulatory health-care services workers, which again, can be skewed because of the way numbers are captured.
By contrast, the 2007 Census recorded 67,053 private health-care workers — 27,241 in ambulatory care services, 26,250 in hospitals, and 14,012 in nursing and residential care facilities.
Municipal employment
Despite the growth in Medicare and Medicaid, employment numbers in public health care have been relatively consistent over the last number of years.
For example, the BLS recorded an average of 577 federal health-care workers in New Hampshire in 2008, compared to 585 in 2001.
At the state level, there were 764 hospital workers and 563 nursing and residential care facilities workers in 2007, as recorded by the Census, compared to 723 and 371 in 2001, respectively.
At the local and county level in 2007, there were 19 ambulatory health-care workers and 351 nursing and residential care facilities workers at the local level, compared to 28 ambulatory care workers and 328 nursing facilities workers in 2001.
"The numbers are small," said Annette Nielsen, an economist with the New Hampshire Department of Employment Security's Economic and Labor Market Information Bureau. "They represent an average annual employment for that industry category."
That means some employed at the municipal level could work as little as one day a week or a full 40-hour week, spreading out the average.
The U.S. Census Bureau considers "local" health-care workers to include administration of public health programs, community and visiting nurse services, immunization programs, drug abuse rehabilitation programs, health and food inspection activities, operation of outpatient clinics and environmental pollution control activities at counties, municipalities, townships, special districts and school districts.
According to the Census, the average weekly wage in 2001 for state nursing home workers was $522.72. By 2007, state nursing home workers made $658.89 per week — an increase of 26 percent over the six-year period.
Federal health-care workers in New Hampshire earned an average in 2001 of $737 a week, growing to a weekly salary of $1,938 in 2008, according to the BLS, which said the 2008 figures are preliminary.
In some cases, public wages are higher than those paid to employees on the private side of the health-care industry.
According to he 2007 New Hampshire Occupational Employment Statistics employment and wage survey, registered nurses in the private sector earned an average of $29.11 per hour. RNs working for the state earned $27.68 per hour, while those working at the local level made $25.06 an hour. RNs employed by the federal government earned $38.72 per hour, according to the survey.
Nursing aides, orderlies and attendants earned a mean salary of $13.15 at private facilities and $14.46 at municipal facilities.
Licensed practical and vocational nurses earned about $21 per hour regardless of sector, as recorded by the OES survey.
While job growth projections specifically for health-care workers classified within the government super-sector were not available, health-care occupations in general are expected to be among the fastest-growing careers, especially in a state like New Hampshire, with its aging population.
"Health-care and social assistance employment is on track to nearly match the retail trade as the sector employing the most workers," according to the Employment and Labor Market Information Bureau's "New Hampshire Employment Projections by Industry and Occupation 2006-2016" report. "At a growth rate of 30.9 percent over the 10-year projection period, employment will increase by 24,161 jobs by 2016, bringing total employment to 102,411. This sector employs one out of every nine workers in New Hampshire."
State hospital workers are included in this industry category, but other public health-care workers are not.
All positions in state government (which excludes state hospital workers but includes other state health-care employees) also are expected to grow by as much as 5.3 percent by 2016. Local government positions, which exclude education but include health positions, are expected to grow by 12.6 percent in 2016 — more than twice as fast as the state sector.
A report from the New Hampshire Hospital Association cites an American Hospital Association 2007 survey that found more than 29,000 people worked at hospitals in New Hampshire, with salaries and benefits totaling nearly $1.8 billion.
According to the AHA survey, for every hospital job in New Hampshire, two additional jobs are created as hospital employees use their wages to purchase goods and services, which in turn, creates income and jobs for other businesses. In fact, the survey said, for every dollar spent by hospitals more than $2 of additional business activity was supported in their communities.
Cindy Kibbe can be reached at ckibbe@nhbr.com.