Survey shows residents want new deal on Pennichuck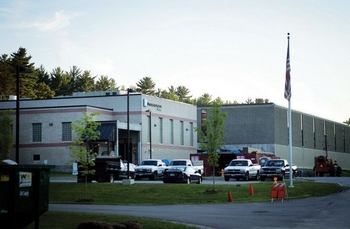 MERRIMACK – Nearly two-thirds of Nashua residents believe the city should negotiate with Pennichuck Corp. to find a way other than eminent domain to acquire the water system, according to a survey commissioned by the company.
A telephone poll conducted Sept. 25-28 by Manchester-based American Research Group interviewed 400 randomly selected adults in Nashua.
Sixty-three percent of those surveyed said the public deserves the right to vote before the city moves forward with eminent domain. Residents were split on whether the city should own and operate its drinking-water system.
"I'm not surprised that people would be supporting the idea of the city exploring all it's options," Mayor Donnalee Lozeau said. She said eminent domain should be a last resort, and the city has not ruled out a settlement or any other type of resolution.
The survey comes at a time when Pennichuck stockholders are pressuring the company and the city to reach a settlement outside of court.
In July, six years into the public battle, the New Hampshire Public Utilities Commission ruled the city could take Pennichuck by eminent domain for $243 million. Pennichuck is appealing that decision, while the city is appealing the price tag.
Other survey results include:
When asked if the public needs more information about a takeover before the city moves forward, 74 percent said yes.
Fourteen percent said the city could do a better job than Pennichuck running the water system. Fifty-seven percent said the city could not, and 29 percent were undecided.
The overwhelming majority, 82 percent, said they did not vote in the 2003 special election. Then, 77 percent of voters said they supported the city continuing to explore the possibility of a takeover.
Dick Bennett, president of American Research Group, said his firm selected questions from a list provided by Pennichuck.
"When we conduct a survey, we want to conduct a fair survey," Bennett said. "So the questions that came up were the fair ones."
In a statement released Thursday, Pennichuck Chief Executive Officer Duane Montopoli said the company is not surprised that people in Nashua think there are better alternatives to eminent domain.
"Nor are we surprised that people need more information," Montopoli said.
Survey respondents were about half men and half women. More than half were between the ages of 25 and 49.
The margin of error was 4.9 percent.