State proposes $1.2m appliance rebate program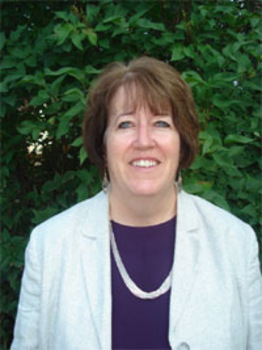 The state Office of Energy and Planning has submitted a $1.2 million plan to the U.S. Department of Energy to fund an appliance rebate program designed to cut energy use and reduce the number of energy-wasting appliances in use in New Hampshire.
The plan, a sort of "Cash for Clunkers" for certain appliances, will offer $1.2 million in rebates to New Hampshire residents for the purchase and installation of solar-thermal hot water systems and for upgrading heating systems, including boilers, furnaces and hot water heaters to more energy-efficient models.
If approved, rebates are expected to be available in early 2010 through late 2012, or until funding is depleted.
Joanne Morin, director of the Office of Energy and Planning, said the plan "will leverage current rebates and programs available to New Hampshire residents, thereby enhancing the impact of the state's $1.2 million rebate program." She added that the plan "will generate new opportunities related to energy consumption and green jobs and will meet the demand in the market for more energy efficient heating systems and solar hot water heaters."
She said the state should realize a significant level of energy savings with its plan, which will complement the state's existing rebate programs for other appliances, such as air conditioners and washing machines.
By leveraging existing programs such as the Renewable Portfolio Standard-funded programs, System Benefits Charges and federal tax credits, the office has developed a plan that will maximize the environmental and economic impacts of this rebate program, while ensuring the state meets the DOE's objectives of achieving the greatest possible energy savings, and stimulating economic activity and job creation, according to Morin.
The rebate program also will help stimulate the economy, she said, with an impact that goes beyond equipment retailers and manufacturers, since the equipment purchased by consumers will require, in most instances, professional installation.
The plan also will build on New Hampshire's efforts to increase the state's use of renewable energy instead of fossil fuels.
The rebate will be available to New Hampshire residents who are replacing an existing heating system listed under the program. Savings for residents, in some instances, would be as high as 50 percent for replacing a wasteful and inefficient hot water heater, boiler or furnace. The program will be available to all New Hampshire residents, including municipal utility ratepayers.
Morin also said that, given the high market value for recycled steel and copper and an existing infrastructure is in place to process these materials, her office anticipates a high percentage of inefficient appliances under this rebate program will be recycled.
For more information, visit www.nh.gov/oep.
<p>
Jeff Feingold can be reached at editor@nhbr.com.