State entering sole-source contracts at a record pace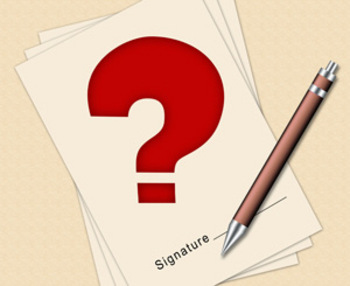 The state of New Hampshire is increasingly agreeing to enter contracts without putting them out to bid.
The Executive Council approved nearly $107 million in sole-source contracts in 2008, according to data collected from the council's minutes. That's six times the $18 million spent on such contracts in 2002. And in the first six months of this year, the state let out nearly $67 million in no-bid contracts, 63 percent over last year's pace.
"It's disturbing," said Executive Councilor Deborah Pignatelli, a frequent critic of such contracts and often the only executive councilor to vote against some of them. "Sole-source contracts should be the exception, and not the rule."
There are a number of reasons the number of such contracts has gone up that don't relate to any lack in the interest in bidding. Inflation and increased government spending (especially in the last year, due to economic stimulus spending) account for some of the increase. Increasing privatization also results in more no-bid amounts overall. And increasingly state government has relied on nonprofit agencies, like Healthy Kids and regional community action programs, to provide services it used to provide directly.
But no matter how the increase is measured, the pace with which the number of sole-source contracts has gone up indicates that state agencies are increasingly skipping the competitive bidding process.
The number of sole-source contracts bid though private companies has more than tripled from 2002 to 2008, to $19.6 million. By July 15, the state already approved $26 million in private contracts alone.
The state entered 344 sole-source contracts last year, nearly a 62 percent increase over five years. The state is on pace to top that five-year figure this year.
Bid gone wrong
In the first six months this year, sole-source contracts made up nearly 10 percent of the total contracts approved by the Executive Council. In fiscal year 2004, the last time NHBR visited this subject, the percentage of sole-source contracts was less than 4 percent of the total.
One reason behind the increase is the state's dependence on increasingly complex computer systems, particularly in the Department of Health and Human Services, the state's largest, and the one with the most sole-source contracts over the last five years — $146.5 million. The Office of Energy and Planning, which gives out weatherization contracts to public and nonprofit groups, was second with $133.3 million.
Seven of the top 11 biggest no-bid private contractors from fiscal years 2004 to 2009 — those with contracts over $2 million — were technology firms. Seven alone account for $51.5 million in no-bid contracts, almost half of the $104.5 million in private sole-source contracts that went out over those five years.
Many of these private contracts were an extension of previous contracts, some of which were originally put out to bid. But extension of competitively bid contracts are considered sole-source if the extension is 10 percent of the original bid. (If the contracts were originally sole-source, extensions are considered sole-source, no matter what the amount.)
Ironically, one of the reasons the number of sole-source contracts has risen so much in recent years was a gigantic competitive bid that went wrong, dealing with the state's massive Medicaid system, which reimburses hospitals and other Medicaid providers.
The following figures represent the value of the whole contract with the state. The federal government pays 90 percent of the cost of these Medicaid contracts.
The Medicaid contract originally went to Electronic Data System Corp., which recently was purchased by the giant computer maker Hewlett-Packard. EDS has by far been the state's largest sole-source contractor in the last five years, accounting for $21.5 million. Those were contract extensions that were awarded after EDS lost the original bid to deal with the Medicaid system.
EDS has been handling the state's Medicaid system since 1985. The last time the system was competitively bid was in 1993, and even then it was the only firm to submit a bid. In 2004, when NHBR last looked at sole-source contracting, EDS had landed the biggest sole-source contract, some $15.7 million.
Such contracts were roundly criticized by former Executive Councilor Bernie Streeter, who had left the council in 2001. Streeter was Pignatelli's predecessor on the council, and he to was often the lone sole-source critic.
"I would think that councilors couldn't sleep nights giving such a large contract to EDS, year after year after year without competitive bidding. You can't tell me there is no other consulting firm that does that kind of business. All you have to do is send out a request for proposal," Streeter told NHBR in 2004.
Partly because of such criticism, the state finally did put the EDS contract out to bid, and it was won by Affiliated Computer Services, coming in about $10 million under EDS. The company promised to put a new system in place in two years.
At first, The Executive Council turned down the ACS bid, skeptical that it would be able to do the job. But then-HHS Commissioner John Stephen, who was intent on cutting the size of the contract, convinced the councilors to reverse course and give ACS a chance.
In December 2005, the council agreed on a system that was supposed to be ready at the beginning of 2008.
But ACS still hasn't been able to put the system in place, The latest deadline has been moved up to July 2010.
"The very short design time frame turned out not to be realistic," said Marilee Nihan, the state's Medicaid finance director. "It routinely takes five years to develop a new system. We know that from other states."
Despite that knowledge, the state went ahead with the contract "because we were optimistic," she said.
'Swirling around'
Because of that optimism, the state has had to continue to grant $21.5 million in sole-source contracts to EDS, as well as other technology contractors whose system ties in to the EDS system. Among them are: First Health, a pharmacy benefit management firm ($11 million); FOX Systems Inc., a third-party company that monitors the Medicaid system for quality assurance ($2.3 million); Deloitte Consulting, which provides various modifications to the system interface ($2 million); and Thomson Reuters Inc., formerly Medstat Group Inc. ($1.6 million).
Together, the sole-source extensions covering the ACS transition period amounts to $38.4 million thus far. That doesn't count the $6.8 million cost of extending the ACS contract.
But Nihan doesn't count the ACS deal as sole-source, even though it is labeled as such on the Executive Council minutes. She said it was really a $26 million competitively bid contract that was supposed to be parceled out as the work was done, though the contact was increased by $5 million because of the state's additional requirements. To date, the state has only paid ACS $16 million, and won't pay the company any more no matter how long it takes, Nihan said.
Still, the state has determined — and ACS has agreed to pay (or not get paid) — $1.8 million because of the first year's delay effect on other contracts, Nihan said. The state is still working out what ACS owes the state for the next year and a half.
Despite this cost, Nihan thinks the state doesn't have much choice. If the extensions weren't granted, the system would fail to work, and providers wouldn't get paid in a timely fashion. This happened in Maine, a breakdown that resulted in litigation.
"We are proceeding methodically and cautiously because we don't want to be in such a situation," she said.
While Nihan said the state didn't make a mistake to bid the contract others aren't so sure.
"The whole situation is still swirling around. We keep hearing from lobbyists for both sides," said Executive Councilor Ray Burton.
Indeed, lobbyists for both sides contributed money to Burton's campaign, as well as some other councilors, from 2006 to 2008 while the controversy brewed. Lobbyist Ed Dupont, a former Senate president who represents EDS, contributed $2,350 during that time frame, while Jim Bouley, the current mayor of Concord who represents ACS, chipped in $1,250.
"Every nickel in and out is reported," Burton said. "Both sides contribute to you."
EDS emphasized that it has successfully handled billions in claims and paid out $100 billion in provider payments, and in the last 18 months implemented six new systems in different states.
Bouley said he would refer questions to his client, ACS.
The sole -source contract extensions "are part of our ongoing assistance to the state," said EDS spokesperson Bill Ritz. "During the protracted new system implementation, we look forward to continuing to serve New Hampshire as taxpayers of the future."
What if ACS isn't ready by next July? Will the state then pull the plug to continue to pay for the old system while developing a new one?
"We are trying to find a reasonable time that allows them to produce a quality product," said Nihan.
Pignatelli said she understands that the state has no choice but to extend some of these contracts, but she added that "it is frustrating to me. There are so many. I highlight them, and they are a lot."
Even the nonprofit contracts — which make up the bulk of sole-source deals — deserve to be looked at more carefully, she said.
"We've got to sharpen our pencils. If they are getting a contract, no matter what, where is the incentive to save some money," she said.
Bob Sanders can be reached at bsanders@nhbr.com.