Stability, good wages mark N.H.'s private health insurance industry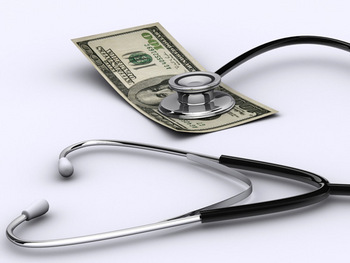 Editor's note: This is the first in a series of articles looking at the size and scope of the sectors that make up New Hampshire's health-care industry.
While the private health insurance industry in New Hampshire has had its ups and downs, in recent years it has been a stable sector for employment and state revenues.
But defining the number of carriers that do business in New Hampshire is not as simple as it sounds, because the state does not collect data on companies that are actively marketing in the state, said Leslie Ludtke, health-care policy analyst for the New Hampshire Department of insurance.
"In the small-group market — New Hampshire does put groups of one in the small-group market — there's probably not many," said Ludtke. "Large group, you also have not too many — Harvard Pilgrim, Anthem, Cigna, MVP, probably MEGA. Others have very small books of business, and still others offer very unusual health policies."
According to the Insurance Department's Alain Couture, some 650 companies are licensed to sell health insurance in the state, although most are not actively selling in New Hampshire. "It's common for a company to get licensed in every state."
NHBR counted the number of companies listed on the Insurance Department's Web site that offer small group and individual plans, HMOs, health savings accounts, short-term medical plans and long-term care plans, subtracting those that appear on more than one list, and came up with about 25 carriers doing business in the Granite State.
Of that 25, the Insurance Department's annual "Supplemental Report of the Health Insurance Market in New Hampshire" for 2007 (the most current available) lists 16 insurers as doing the overwhelming majority of business in the state.
In 2007, the most current data year available, the U.S. Department of Labor's Bureau of Labor Statistics said New Hampshire employed 8,462 in the insurance carrier business and 4,678 agents, brokers and other related activities — a total of 13,140. In 2002, the sector employed 13,036.
According to the Insurance Department, some 26,000 agents are licensed to sell health plans in New Hampshire — about 3,800 of them are Granite State residents.
"Workforce in the insurance industry has held fairly steady for the last five or six years," said Dennis Delay, an economist with the New Hampshire Center for Public Policy Studies.
Some of the larger health insurers are also some of the largest employers in the state.
For example, according to NHBR's 2009 Book of Lists, Oxford Health Plans, a unit of United Healthcare, employs 958 people, and Anthem Blue Cross & Blue Shield in New Hampshire has some 700 workers.
While the total number of those employed by carriers has dropped by 400 since 2002, the number of those working in the agents-brokers subsector has increased by nearly the same amount.
While it is possible that insurers and agents that sell other products and not health insurance could be reflected in some of the statistics, NHBR has made an effort to paint as precise a picture of the private health insurance industry as data allows.
According to Delay, workers in the private health insurance industry accounted for 2.1 percent of New Hampshire's average annual employment in 2007.
Workers in the sector are among the best paid, earning nearly 55 percent more than the state's average weekly wage.
In 2007, the average weekly salary for those in the Insurance Carriers and Related Activities category was $1,324.17, compared to the state's average salary for private workers of $852.45.
"People working in insurance are paid better than average, and the wages have been increasing a little faster than average," said Delay.
Health insurance industry wages in 2007 have increased 27 percent, from $1,043.43, since 2002. The average wage for the private sector overall in 2002 was $703.84, which increased just 21 percent by 2007.
The sector also contributed $2.2 billion to the gross state product in 2007, or 3.8 percent of that year's $57.8 billion GSP.
"Nationally, insurance carriers are 2.4 percent of gross domestic product, so insurance can be considered an export-based industry in New Hampshire," said Delay.
Primarily an office-based business, the health insurance industry's multiplier effect of 2.6 is not as significant as other industries, such as manufacturing – that means for each job in the insurance industry, 1.6 jobs are created in other parts of the economy.
"Multipliers are based on how much a product is locally serving versus exported elsewhere," said Delay.
Fewer carriers
Historically, said Ludtke, the health insurance industry as a business in New Hampshire hasn't seen huge changes.
"New Hampshire has always struggled with not having many carriers," she said. "At the national level, there has been some consolidation over the years, such as Anthem being taken over by WellPoint."
One dominant issue affecting the Granite State's health insurance industry in recent years has been the rating system.
Ratings allow carriers to assign risk to their insureds, using such factors as age, health status, size of group, location and industry.
About 15 years ago, New Hampshire created a community rating system through which small-group policies would be written with approximately the same rates for everyone in the group and little weight given to risk factors. Not surprisingly, many insurers were frustrated by the move and some left the state.
In 2003, the ensuing uproar culminated in the ill-fated SB 110, which brought underwriting back into the small-group market, allowing such factors as health status, geographical location and occupation and placed an even greater emphasis on age.
The hope at the time was that allowing for such factors would bring insurers back to the state, creating competition, which would also keep premiums down.
It didn't. In fact, many small businesses saw their insurance premiums skyrocket by triple-digit numbers.
A group's geographical location only added to the pain, said Couture.
"Residents on the Seacoast were charged more, often because providers there were more expensive. Location alone could have increased your premiums as much as 10 or 15 percent," he said.
In July 2005, SB 125 was signed into law to mitigate the more onerous effects of SB 110 by eliminating health status and geographic location as risk factors, establishing a reinsurance high-risk pool and capping premium increases at 20 percent.
SB 125 also limited the highest premiums a carrier can charge to 3.5 times as much as the lowest premiums — a function called "banding" — from the previous 12-to-1 range.
So what does the future hold for New Hampshire's health insurance industry?
According to Martin Capodice, program specialist with the New Hampshire Department of Employment Security, said, "Our short-term projections for this sector are somewhat optimistic. We project a gain of 51 jobs from 2008 to 2010 — 0.2 percent growth. This contrasts to the Finance and Insurance supersector, where the projection is to lose 175 jobs — a 0.3 percent loss."
All eyes are also on Washington, D.C., as the Obama administration's health-care reform effort winds its way through Congress.
"Reforms change by the day," said Ludtke. "It's really hard to say which piece would have the greatest positive impact on the state. It all comes down to money. You don't cover people without providing some money."
Cindy Kibbe can be reached at ckibbe@nhbr.com.