Sorry, kids: Most area schools have reopened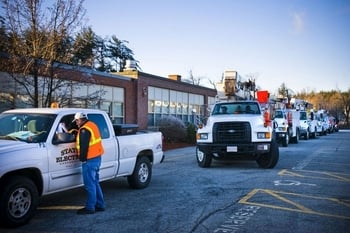 NASHUA – Despite a handful of city roads remaining closed and several thousand residents still without power, schools reopened Tuesday morning with absentee rates up, but in most cases not drastically.
The exception: Bicentennial Elementary School, located on East Dunstable Road, in a part of the city hit particularly hard by the ice storm.
With an enrollment of 624 students, Bicentennial had an absentee rate of 13 percent Tuesday, compared to 4.6 percent on the previous Tuesday.
Bicentennial railed only the Phoenix Program, the district's alternative middle school program, which had an absentee rate of 14.7 percent.
Overall, 1,287 of the school district's 12,357 students missed school, an absentee rate of 10.4 percent, or almost double the 5.9 percent of a week earlier.
Broad Street Elementary School had the lowest absentee rate at 6.1 percent. Only five more students missed school Tuesday than on Dec. 10.
All things considered, school officials were happy just to have students return to classes.
"I'm pleased that we had school today," said Christopher Hottel, school superintendent.
Nashua attendance
Hottel said he visited seven schools in the district on Tuesday and was pleased with the attendance at each.
He also noted that fewer substitute teachers than usual had to be called in to replace teachers who didn't make it.
"The staff really rose to the occasion and came in," Hottel said.
"We were a little concerned about that because we knew some had to go to other towns and places to stay warm."
Using an automated system, the school district put out more than 17,000 phone calls to parents, including calls to land lines and cells phones, announcing schools were reopening.
Of those, 15,500 were "successful," in that the calls were either picked up or reached a working answering machine, Hottel said.