Something fishy in Milford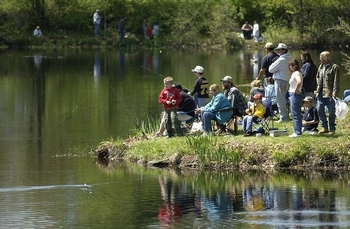 A petition warrant article to prevent adults from fishing at Railroad Pond in Milford has been filed with the town clerk.
The pond is annually stocked with trout for the McBriarty Memorial Fishing Derby for young people.
The petitioners would like to prevent adults from over-fishing the pond before and after the derby. The limit would not apply to the disabled or senior citizens.
"We feel this will benefit the derby, which would allow children to better enjoy the sport," the petition reads.
The town clerk's office confirmed the warrant article has enough signatures to be placed on the ballot in March.