Slash your bills, but have a plan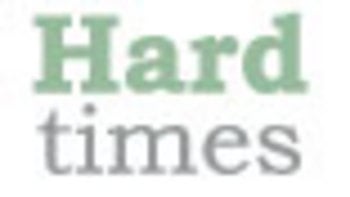 How low can you go?
Or rather, how low can you make them go?
In this economy, people are looking to shave the cost of cable, phone, Internet, even gym memberships. But negotiating for a better deal should not be done without some legwork first – at least, if you want to have a better chance at a better deal.
Scott Flegal, a Nashua lawyer, and Sara Varela, communications and development director for Consumer Credit Counseling Services of New Hampshire and Vermont, offered some tips for people who aim to pare down their bills:
Do your homework
You don't want to go into renegotiating anything blind. "Information is the only place a consumer can find leverage," Flegal said, so don't call a provider and ask how they can help you. Your position is stronger if you know where the grass is greener. Investigate the alternatives. Is there part of your service that you can trade or lose altogether? Is there another company that can give you a better deal? If so, tell your current provider and ask them to meet or beat the competition. Also, Varela said, you have to be ready to follow through, meaning, actually leave and start over for less.
Make the call and be patient
Provider phone numbers can be found on billing statement or online. Be patient when you call, Varela said. You're likely to face a series of automated prompts and menus before reaching a human. In the meantime, keep your phone on speaker and do other things, like organize your desk. It can keep you occupied and lessen frustration.
Make what you want known
"It's always good to be up front and honest about your situation," Varela said. Tell your provider why you're renegotiating and exactly what you want. Also, Flegal said, you probably won't accomplish everything you want in one phone call. Take notes and use the information to research further and explore other options.
Check your attitude at hello
Be courteous. Manners can go a long way. "Nobody else is going to care if you pay too much for phone or cable or Internet," Varela said.
"It's ultimately your budget, so it's in your best interest to get the things that you want, so always be respectful." If the initial call-taker doesn't seem helpful, kindly ask for a supervisor.
Be realistic
The deal you are offered may not match what you expected, but it can still be better than what you have, Flegal said. Remember: the provider has its own set of expectations and limits.
If it fails, downgrade
Lose your landline and use your cell phone. Get a basic cable package. Keep an eye on the latest deals and trade secrets. For cable and satellite, try AVS Forum (www.avsforum.com) and Satellite Guys (www.satelliteguys.us). Wireless deals can also be found at Fat Wallet (www.fatwallet .com).
Karen Lovett can be reached at 594-6402 or klovett@ nashuatelegraph.com.