Sisters' plea for Silver Alert reaches Concord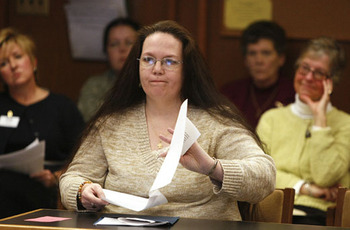 CONCORD – The two Nashua area sisters who are seeking a statewide Silver Alert to help find mentally impaired seniors who go missing got a quick tutorial at the legislative sausage factory Thursday.
Mary Stipe, of Merrimack, and Anne Conceison, of Amherst, were Mary Stipe, of Merrimack, and Anne Conceison, of Amherst, were relieved that no one testified against their proposal (HB 279) that Merrimack Republican Rep. Peter Batula has sponsored for them.
The sisters are championing this change in state law in loving memory of their mother, Teresa Canty Cahill, a victim of Alzheimer's disease who died last July.
During the bill's maiden voyage before the public, several advocates who said they were supporters still picked apart details.
They offered concerns it could create too much paperwork that would delay a search and was too restrictive in who could be helped, even though it would cover seniors with mental impairment and anyone with developmental disabilities who goes missing.
Batula said he tried to strike the right balance between a program that will mobilize a statewide search for someone quickly, with enough requirements that ensure the person is really missing and unable to find their own way home.
"We know the first few hours of a missing person are critical in finding the senior with impairments or someone with developmental disabilities who have left their sphere of safety," Batula told the House Criminal Justice and Public Safety Committee.
A Silver Lining – In pursuit of Terry's Law
During these tough financial times, Batula said he seeks to avoid creating an expensive cost for a new program. To buffer that burden, this new alert would piggyback upon the nationwide Amber Alert issued to find children suspected of having been kidnapped.
"We don't want a Silver Alert being issued for some person who has wandered away and is next door playing cards and the family member doesn't know that he's safe and sound," Batula said.
Rep. Gene Charron, R-Chester, said there might be too much regulation presently in the bill.
"I just kept envisioning so much paperwork," said Charron, a retired county jail superintendent. "If someone is missing, I would want it to be immediate because we're talking about dementia."
Studies done for the National Alzheimer's Association conclude that half of those with the condition who go missing for 24 hours suffer severe injury or death.
Batula related the story of an 83-year-old man with severe dementia who last month got into his truck in Lyndeborough and later died in a motor vehicle crash in New York.
Ken Nielsen, a lawyer with the Department of Health and Human Services, said this special alert is needed because state law now only requires information about missing individuals be submitted to authorities within 72 hours.
There are 12 states that have adopted Amber Alert laws and New Hampshire is one of five other states scheduled to take the issue up this year. Texas Democratic Rep. Lloyd Doggett has offered a federal bill (H.R. 632) to create it nationwide.
"This is a national trend that New Hampshire should be wise to get involved in if we can resolve these issues," Nielsen said.
At a glance: Bill No: HB 279
Donna Woodfin, with the State Committee on Aging, said the bill should not be limited to only mentally impaired seniors who are over 65. She also asked to strike references to "senile" from the bill as the term is no longer used.
Woodfin's mother lived with her in Concord and had an undiagnosed condition that brought about mental confusion and at times aimless wandering.
"One night she came downstairs; she was in her nightgown," Woodfin recalled. "I am a light sleeper, thank God, because she was going out."
Laurie Mantz is director of marketing for The Arbors of Bedford, an assisted living complex that specializes in residents with Alzheimer's or dementia.
Many who could easily get lost are much younger than 65 and this alert should cover them, she continued.
"We have to amend the bill so it is inclusive and not exclusive," Mantz said.
See all photos
Anne Conceison agreed anyone's search should not be slowed down by bureaucratic red tape.
"If my mother had ever made it past the driveway, I don't want to have to go looking for paperwork before I call the police," Conceison said.
Mary Stipe said illness prevented three of her four boys from joining them at Thursday's hearing.
She told lawmakers several states that adopted these alerts have had success in rescuing missing seniors.
"I hope you will find the issue compelling, the bill necessary and the need real," Stipe concluded.
After the hearing, Concord Democratic Rep. Steve Shurtleff, the committee chairman, said he will soon create a working group to perfect the bill.
"This is a good bill but it needs a bit of work," Shurtleff added.