Shooting victim's dog goes missing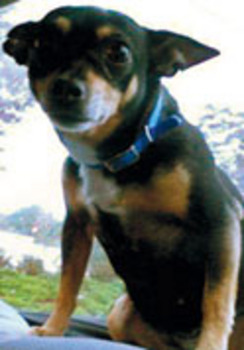 NASHUA – The friends and family of Kara Kevorkian are asking for help to locate her missing dog.
Kevorkian was shot in her Concord Street apartment Friday morning, allegedly by her boyfriend, Juan Mateo Sanchez, 44. By the time police were done collecting evidence and investigating the apartment, Kevorkian's 8-year-old Chihuahua, Lucky, was missing.
Karen Felch, a family friend, is leading the effort to locate the dog.
"Obviously we're just concerned and want the dog," Felch said.
Felch said she's checked with the Nashua Humane Society but hasn't had any luck so far. Lucky is black and may respond to her name but is normally skittish.
"She's probably even more scared, so I'm not sure how she's going to react," Felch said.
Kevorkian was shot six times in the early morning hours and has been in critical condition at Southern New Hampshire Medical Center.
Sanchez, also known as Sergio Tapia, is charged with attempted murder and reckless conduct and is being held on $500,000 cash bail.
Anyone with information about the location of Lucky is asked to call Felch at 494-6515.