Shooting accident plea OK'd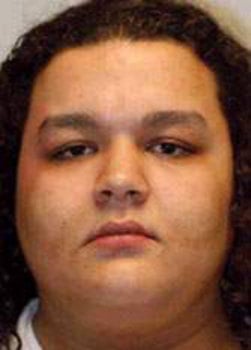 NASHUA – A Massachusetts man who accidentally shot his girlfriend in the hand pleaded guilty Wednesday to a reduced, misdemeanor charge, the prosecutor said.
Jeremy Menendez, 19, of Lynn, Mass., admitted to reckless conduct and was given a six-month sentence, deferred for one year, Assistant Hillsborough County Attorney Joseph Fricano said.
Menendez was jailed for a few weeks before posting bail after the shooting in March. He can avoid serving more time as long as he stays out of further trouble and performs 100 hours of community service, under the terms of the plea bargain, Fricano said.
Menendez admitted that he accidentally shot his 26-year-old girlfriend, Jennifer Mwanza, in the hand while improperly unloading his handgun in her apartment at 313 Brook Village Road. Mwanza lost a part of one finger in the accident, two of her sisters told The Telegraph afterward.
Menendez was living with Mwanza and attending Nashua High School South at the time, police said. His prior criminal record was minimal, Fricano said, though it included a misdemeanor assault charge stemming from an altercation at the high school in 2007.
According to court records, Mwanza told police that she had confronted Menendez about the pistol after finding it hidden under her mattress, and it discharged while he was unloading it. Menendez fled the apartment after the mishap, and police never found the gun.
Menendez could have faced up to 3-1/2 to seven years in prison if convicted of felony reckless conduct, but Mwanza wasn't eager to testify against him and didn't want to see him jailed, Fricano said.
"She made it clear that she just wanted him to be held accountable in some way," Fricano said. "We feel that this was a fair and just resolution to the case."