Share your pain (in rhyme form)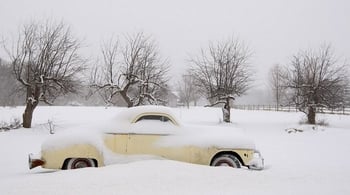 It's not even mid-January and plenty of people are already tired of winter.
They need an outlet for their angst – and what makes a better outlet than poetry?
Nothing, of course, which is why the Telegraph is soliciting limericks on its Web site about this winter. Something like this:
A Nashua man who liked snow
Cried "Do your worst, winter; let's go!"
He handled it fine
Until '08-'09
Now his address is East Kokomo
Can you do better than that? Of course you can!
Take a moment away from scraping your car or shoveling the driveway and pen your lines. E-mail them to news@nashuatelegraph.com or simply post your limerick as a comment on this story.
We'll print good ones in the paper Thursday, or maybe the next day, or even the day after. (The way this winter is going, we'd better not make any plans.)
Make sure you follow limerick format – this isn't haiku, it has to rhyme! One other thing: any limerick containing the word "Nantucket" will be summarily rejected.