Sept. 11 memorials set in area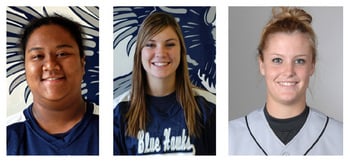 A public discussion about how to confront terrorism will be held in the state's capital. To the east, three soldiers who died at war last year will be honored.
In towns across New Hampshire, people will gather at quiet, candlelight memorials.
In Milford, children's artwork will adorn the walls of the Wadleigh Memorial Library.
In Merrimack, the police chief and fire chief are among those who will speak to those gathered. Taps will be played.
At the state veterans cemetery Orson Swindle, a former Marine and prisoner of war in Vietnam, will help people remember.
These are a just a few of the ways the seventh anniversary of the terrorist attacks on the United States will be remembered.
Thursday is Sept. 11, and communities all across the state will mark the day. Nashua has not planned any official events for the anniversary.
Here are more details on some of the local plans:
HUDSON
Where:Library Park.
When: 6:30 p.m.
An invocation by the Rev. David Howe will be followed by Hudson police Sgt. Chuck Dyac, who will perform a patriotic song; the presentation of colors by VFW Post 5791; a wreath laying by chiefs of the Hudson police and fire departments; presentation of arms by American Legion Post 48; and closing remarks by Selectman Chairman Ben Nadeau.
MERRIMACK
Where: Abbie Griffin Park, next to Town Hall.
When: 7 p.m.
A period of reflection will be followed by remarks by town Councilors Mike Malzone and Tom Mahon; the Pledge of Allegiance; the national anthem, sung by Meghan Jacobson; color guard ceremonies; speeches by Police Chief Mike Milligan and Fire Chief Mike Currier; other patriotic songs and the playing of taps.
Candles and song lyrics will be provided.
MILFORD
Where: Elm Street.
When: 11 a.m.
Area church leaders will honor police, fire and ambulance workers by unveiling a billboard on Elm Street. Related artwork by area children will be on display at the Wadleigh Memorial Library throughout September.
Events in New Hampshire but outside the greater Nashua area include:
BOSCAWEN
Where: New Hampshire State Veterans Cemetery, Daniel Webster Highway.
When: 7 p.m.
Orson Swindle, a senior policy adviser at a Washington, D.C., firm and former Marine who earned 20 military decorations for valor in combat and was a prisoner of war in Vietnam, will be the keynote speaker. The event will also include honor guards from military, veteran, public safety and civic organizations, and the playing of taps. Open to the public.
CONCORD
Where: New Hampshire Statehouse.
When: Today at noon.
A rally being replicated nationwide will take place on the state house steps. ACT! for America will hold a reflection period, followed by speakers sharing thoughts on how
to confront the threat of terrorism.
HAMPTON
Where: American Legion Post 35, High Street, Hampton.
When: 6 p.m.
A ceremony will be held to honor three soldiers who died in the past year in the war. Their names will be added to the "Global War on Terrorism Memorial Monument" in Hampton. Guest speakers will include U.S. Naval Commander Jeffrey Eggers from Exeter and Maj. Gen. Kenneth Clark, who oversees the New Hampshire National Guard.
PELHAM
Where: Pelham town center.
When: 7 p.m.
The Pelham Fire Department will conduct a memorial
program, followed by light refreshments.