Seniors facility may replace historic site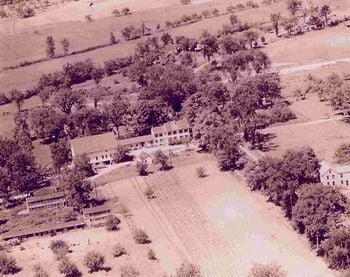 HUDSON – The owners of Fairview Nursing Home and Laurel Place hope to replace a well-known Hudson landmark on Lowell Road with a 90-unit assisted living facility.
Rich Laboeuf, the nursing home's administrator, said the home's ownership group, Merrimack Medical Investors, wants to build a 65,000-80,000-square-foot assisted living building and add "a few thousand square feet" to Fairview's rehabilitation gym by spring.
"It will be a nice little complex," Laboeuf said.
"It's a pretty exciting time to be here. We're going to do whatever we can to make sure we're a viable facility in the future."
The assisted-living facility would be in additionwould be in addition to the 101-bed nursing home and Laurel Place, a 24-bed assisted-living building.
This summer, Fairview bought the 3.5-acre next to Haffner's Kick Stop from Elaine Hardy and knocked down the family's old barn and homestead.
The demolition was scheduled to be finished Friday.
Laboeuf said he hopes to get planning board approval over the winter and break ground sometime in the spring. Construction should last at least a year, he said, and will likely cost more than $10 million.
The two-story building will have one- and two-bedroom units and studio apartments, Laboeuf said, and will serve as a "nice intermediate step" for older people who can no longer live alone but don't need to be in a nursing home.
The rehabilitation gym would be an expansion to the current gym at Fairview, Laboeuf said, and provide physical, occupational and speech therapy services.
The gym is an important part of Fairview's service, he said, because increasingly the nursing home has become a short-stay facility that people attend to get stronger before returning home.
"The rehab gym is just too small," he said.
Hardy approached Fairview about the land on Lowell Road, Laboeuf said, and even though a new facility wasn't on the radar, the purchase was too good to pass up.
"It's the best location you can find," he said.
The impact on Lowell Road will be minimal, he said, because the facility will generate very little traffic.
"I think that's why it will be a good thing for the town," Laboeuf said. "We're servicing the greater Hudson area, but the traffic isn't like a strip mall with people going in and out."