School board hopefuls ready to work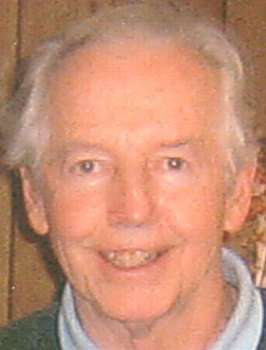 NASHUA – It may be only a 16-month term, but both candidates running for a vacant seat on the board of education hope to make an impact in a short amount of time.
Dan Hogan, a retired Air Force pilot and former teacher, and Charlie Katsohis, who spent his entire 41-year career in education working in the Nashua school system, are running for the vacant seat on the board.
The election will be held Sept. 9, the day of the state primary. The seat became vacant after Edwina Kwan resigned effective July 1. The term expires Dec. 31, 2009.
Neither candidate has political experience, but Katsohis said his time working in the school system would provide a foundation for a position on the school board, something many administrators have done in the past.
"I know what's involved in the schools," he said. "I've seen what teachers are doing with their kids in the classroom."
>>>DAN HOGAN
Katsohis was principal of Bicentennial Elementary School for 28 years and was named principal of Ledge Street Elementary School in 2005. He retired last year.
Katsohis said it irks him when he watches school board meetings on TV and sees board members who don't have the necessary background on an issue or policy to discuss it.
"I can honestly say I wouldn't have to ask those questions," he said.
But what Katsohis sees as relevant, firsthand experience, his opponent described as an insider's perspective. Hogan pledged to bring a fresh point of view to the school board, adding Katsohis would only bring "more of the same."
"I will bring a new perspective," he said.
Hogan also pointed out that Katsohis could have a conflict of interest voting on some issues. Katsohis has two daughters working in the school system; one is an assistant principal and the other is a teacher.
"There will be many things he will not be allowed to vote on," Hogan said.
Katsohis said he didn't see it as a significant issue, especially since the contentious teachers contract situation has been resolved.
Hogan said the hallmark of his campaign is to improve student achievement.
"I think it's unconscionable that we have the number of schools in need of improvement that we have," he said.
Nine schools have been tagged as "in need of improvement," a label that's based on the results of standardized tests in math and reading.
Hogan said he would be willing to listen to any ideas about how to get test scores to improve. He said it isn't a matter of not having enough money, but how the money is spent.
"It's a problem of allocation," he said.
To improve reading instruction, Hogan said phonics should be stressed and extra help must be afforded to each child who has reading difficulties.
Hogan said one of the fundamental problems is the way students who can't speak English are taught. Hogan said the district should focus on making sure students learn the language before introducing them to other subjects.
>>>CHARLIE KATSOHIS
Katsohis agreed that test scores need to improve, but said schools are actually doing better than what the labels and designations would indicate.
Hogan said one of the things he would want to see is a "reasonable dress code" for students. He said some of the outfits he sees high school students, particularly girls, wearing "are not conducive to learning."
"There are kids with purple hair and hip huggers not on the hips," he said.
When asked if he was familiar with the current dress code policy, Hogan said he hadn't seen it, but said if there is one, it isn't being enforced. Hogan said a reasonable dress code could be chino pants and a collared shirt.
The dress code for the high school states that "modesty and decency rather than current fashion shall prevail" and restricts bare feet, exposed cleavage and visible undergarments.
Katsohis has received the endorsement of the Nashua Teachers Union, which also contributed $500 to his campaign.
Bob Sherman, president of the union, said the union ultimately chose Katsohis because of his experience in the school district. The union sent out questionnaires to both candidates.
"He's familiar obviously with the school system and the teachers, and I think for the short run that is what is needed," Sherman said. "He knows the system. He knows the policies."
Hogan has self-funded his campaign.
Katsohis said one of his goals is to finally determine whether there needs to be a redistricting of schools and whether closing a school would be in the best interest of the city.
"We have empty classrooms in many schools," he said. "We need to take a look at whether we should be consolidating."
Equity among the schools is also an important issue, Katsohis said. He has seen both ends of the spectrum, working at Bicentennial, which pulls from one of the most affluent parts of the city, and Ledge Street, which has higher poverty levels than any other school in the city.
Katsohis is also interested in being involved in the discussion regarding leveling at the middle schools. He said his biggest concern is to make sure all of the middle schools implement it the same way.
"I do know that each school is doing things somewhat differently," he said. "Uniformity is a necessity."
Hogan said he would push for the school board to release more of its minutes from nonpublic sessions. Typically, if the board goes into a nonpublic session, it will vote to seal the minutes afterward, a provision allowed under state law.
"The Right to Know law is meant for transparency," Hogan said. "Too often, I think that's not done."
Hogan has attended meetings regularly over the last few years and will often speak during the public comment portion of meetings. He described the board as unfriendly when it comes to hearing from parents and members of the public at meeting.
"They aren't too warmly received," Hogan said.
Hogan is a volunteer pole vault coach at the two Nashua high schools and has spoken in favor of relaxing the academic standards to participate in athletics, which the school board is considering.
Hogan said it doesn't make sense to set standards that exclude so many students.
"What do you think these students that you ground are doing?" he said.
Past school boards have been accused of micromanagement, but Katsohis said it's important for the school board to make sure things are running smoothly in the district.
"The board is an important part of the school district," he said. "It is there to make policy, but it is also there to listen to administration as to what is happening, how things are happening and why things are happening."
Both candidates said they were unsure about whether they would want to run for a full four-year term after the abbreviated term expires.
Michael Brindley can be reached at 594-6426 or mbrindley@nashuatelegraph.com.