Retail activity: What does '09 have in store?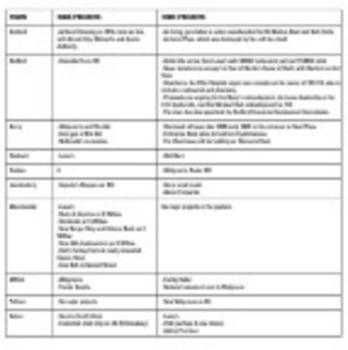 We're all familiar with the headlines telling us that consumers are closing their wallets and several retailers have disappeared or are on the way out. While this has happened in New Hampshire in some cases, it is not yet widespread, especially in smaller strip centers in southern New Hampshire.
I recently spent some time talking with planning officials in several communities to find out what got built in 2008 and what's in the planning process for 2009. As a general statement, there is less activity for 2009. The attached chart includes some of the highlights.
This is intended to be a sample rather than an exhaustive review, but the message is clear that 2008 saw the completion of projects that had been in the pipeline for some time, and 2009 has few projects in the pipeline. Although the demographics for southern New Hampshire have not changed dramatically, the economy does appear to be having an impact on future development.
The past year also has seen far fewer retail investment sale transactions than in previous years, with most of them involving pharmacies and chain restaurants, often with institutional investors as buyers.
Of 30 transactions of $1 million or more that I tracked, 11 were pharmacy sales, six were strip centers, three were grocery-anchored centers, three were automotive-related and two were chain restaurants.
The jury is still out as to the types of transactions we will see in 2009, with some analysts projecting acquisition opportunities following foreclosures, and others seeing more of the same of the last few years, with sellers and buyers unable to bridge the gap between asking price and offered price.
My hunch is that there will be more opportunities in 2009, with the bid-ask gap narrowing due to pressures from lower rents, vacancies, refinance issues and concerns over increases in the capital gains rates. What is your crystal ball telling you?
Dan Scanlon is a retail investment adviser with Grubb & Ellis|Coldstream Real Estate Advisors Inc., Bedford. He can be reached at 603-206-9605, or dscanlon@coldstreamre.com.