Regional SBA chief: Agency is more than loans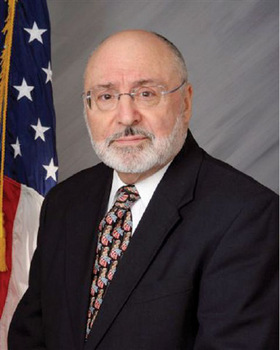 Sandy Blitz, the U.S. Small Business Administration's New England regional administrator since October 2007, has had an extensive background in government assistance programs for business. A former economic development representative for the U.S. Department of Commerce's Economic Development Administration, he also has served as assistant to the commissioner of public building services at the General Services Administration.
He recently discussed the variety of programs and services offered to small businesses by the SBA.
Q. Are more businesses turning to the SBA as the economy falters?
A. Actually, we have seen a slowing down across the board in SBA programs. We had thought with the downturn and so-called credit crunch that people would be utilizing SBA programs even more, but that hasn't shown its face yet.
Q. What are some of the most popular SBA lending programs?
A. The most traditional is the 7(a) loans. They have certain restrictions – there are limits to how much you can borrow and how the banks can be guaranteed. Under 7(a) it's a 50 percent guaranty. The lender and SBA share the risk that a borrower will not be able to repay the loan in full.
There's also a new program called Patriots Express. It was designed last summer and is specifically geared to assist reservists and national guardsmen who either own their own businesses or are key people in a business. Depending on how much is being borrowed, a bank can get up to a 75 to 85 percent guaranty. It makes it very attractive to banks.
We also have Community Express, which is geared toward under-served communities in inner cities and rural areas. It works just like Patriot Express.
There's also Export Express, a special program geared to people involved in exporting.
Q. The SBA is more than just a bunch of lending programs.
A. We have other very important aspects of our program that are major pillars of our mission.
Disaster assistance is one. We are responsible for disaster loans — direct loans to individuals who have suffered because of a natural disaster. We give loans for them to repair their homes and rebuild their businesses.
Another part is our technical assistance network through our resource partners, the Small Business Development Centers, SCORE and the Women's Business Centers. These organizations are nationwide, and they're very critical to our mission. As far as I'm concerned, the technical assistance programs might just be as important, if not more important, to our customers. It's a big part of what we do.
The last of the pillars is government procurement. Last year the federal government procured $437 billion of goods and services, and by law, 23 percent of that must be set aside for small businesses. It's the SBA's responsibility to make certain that those other federal agencies are complying with the law. We also hold matchmaking events for small-business people and encourage them to take advantage of this law. It's a very important part of our mission to make sure small businesses are getting their fair share.
Q. What else is being done in Washington to help small business?
A. We all know about the $600 and $1,200 check we're getting, through the president's stimulus package, but sometimes the press doesn't get the whole story. Not too many people are aware of the fact that there are two items in the stimulus package that are specifically geared to assist small businesses and help them get a tax advantage for this year.
If a small business buys a piece of equipment and pays for it by Dec. 31, 2008, they will get a 50 percent depreciation allowance. The law also allows a business that purchases equipment worth less than $800,000 to expense it up to $250,000.
We're telling bankers to urge their customers to make purchases now — that's the whole idea of the stimulus package — to stimulate purchases on the part of small businesses.
The SBA has the 504 Program that's specifically for purchasing real estate or equipment, and we've been urging bankers and others to go out and educate customers that they should be taking advantage of it. It's a very attractive program. Banks like it because under 504, banks take 50 percent of the loan and the other half is a 504 debenture. The other part of the 504 loan is that it's a fixed rate. It's a great vehicle, especially because of what's happening with this new tax law.