Reducing your event's environmental impacts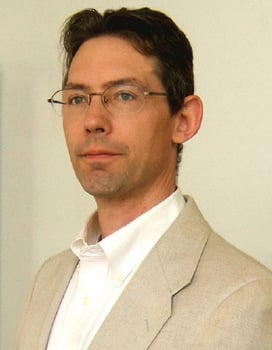 In the last year, the trade show and event industry has come together to work toward reducing the environmental impact of the industry. "Green" has entered nearly universal awareness among event planners and producers, facilities and display fabricators. "Sustainable" became a concept on RFPs. "Carbon footprint" entered common conversation as a measure of sustainability.
Demand from end-users as well as leadership within the industry led meeting and trade show facilities to build and upgrade to LEED standards, a universal benchmark for sustainable green building practices. Display producers are researching what it means to be green — and rapidly retrofitting their operations to achieve it. Event planners, vendors and contractors are incorporating green practices into trade shows and events across all industries.
This all comes in response to a perfect storm of spiking and fluctuating energy prices, large increases in raw material costs, high costs for travel, awareness of global warming and the public conversation around sustainability of our society and planet.
In research conducted this year, the event and trade show industry learned that the average client thinks of "green" materials and products as compromising quality, luxury or convenience, so the industry is focusing on changing that perception.
According to Josh Dorfman, an eco-entrepreneur and author of "The Lazy Environmentalist," green solutions need to be grounded in reality, easy, stylish, cost-saving, convenient, cool, and offer sexy elements.
"They should fit the way we want to live," he said at the Green + Design conference last fall in Atlanta, Ga. "Green design is the future. The future is already happening. It's in our best interest to embrace it."
For cost and carbon-footprint reductions to really make a difference, consumer thinking must change. Once we move beyond the cost of acquiring a product and start to think both about the cost of creating that product and the cost of using that product throughout its life cycle, the idea of "cost" changes radically.
For events and trade shows to become truly sustainable, the industry must recognize, measure and mitigate the environmental cost of the entire event process: choosing the venue, gathering, housing and feeding participants, building and using displays, and literature distribution, among a myriad of other factors. Once we measure the cost of this, our decisions will reflect life-cycle cost rather than buying price.
Sixty-two percent of exhibitors have indicated that their interest in using environmentally friendly options is high or very high, according to a report released by the Exhibitor Magazine Group. The report, "An Inconvenient Booth: The Economic Impact of the Green Movement on the Trade Show Industry," surveyed 498 exhibitors and 110 suppliers.
According to the report, 38 percent of exhibitors have already taken steps toward adopting green options. The report also shows that 75 percent of exhibitors plan to spend 24 percent of their trade show budgets on green exhibiting options, including eco-friendly giveaways, recyclable exhibit properties and low-energy lighting.
Earlier this year, the event industry released its own data. The Convention Industry Council released the "Green Meetings Report" to offer minimum standards for meeting planners and show managers to adhere to in creating more environmentally friendly events.
The report offers advice for evaluating vendors, from convention and visitor bureaus and venues to hotels and food-and-beverage providers.
The report offers minimum standards for vendors to adhere to and provides checklists for meeting and show management to use while reviewing service providers or performing site selection visits. (The report is available for free on the CIC's Web site: www.conventionindustry.com.)
Jeff Baker is president of Image 4, a Manchester-based visual marketing and branding support organization, which in 2007 was named by Inc. magazine as the "World's Greenest Trade Show Exhibit Producer."