Red River Technologies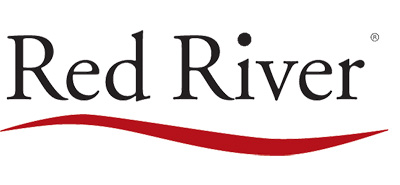 Red River brings together the ideal combination of talent, partners and products to disrupt the status quo in technology and drive success for business and government in ways previously unattainable. Red River serves organizations well beyond traditional technology integration, bringing more than 20 years of experience and mission-critical expertise in security, networking, analytics, collaboration, mobility and cloud solutions. Learn more at redriver.com.
What we do:
At Red River, we reimagine the possibilities of technology to enable organizations to transform beyond the expected. Our operations, support, sales and technical teams all work together to create a positive impact on citizens, soldiers, consumers and employees. That's what it means to Rock the Red. Are you ready?
Why we are a great company to work for:
• We work with purpose, looking to disrupt the status quo in meaningful ways.
• We act with integrity, showing respect for all and demonstrating our commitment to ethics.
• We value collaboration and work as a team to accomplish goals.
• We elevate creativity, and support curiosity to reimagine the use of technology.
• We have a strong work ethic, and seek continuous improvement in all we do.
• We embrace philanthropy, working together to drive positive change and lasting impact within communities around us.
Internships, apprenticeships and training programs:
Red River Services and Sales Operation Academy Programs are accelerated development programs designed for recent college graduates with technical and business degrees and those looking to enter a career in IT services or sales.
The internship program at Red River is designed as an ongoing experience with college students entering their junior and senior years of college. The spaces are strategically matched between Red Rivers business units and the student's desired path.
Community engagement:
Red River is more than a local employer. We have an established 501(c)(3) charitable organization with a dual mandate and mission, the Red River Charitable Foundation (RRCF). RRCF promotes and encourages students to continue their studies in the fields of science and technology as well as supporting US military veterans transitioning to civilian life. RRCF provides opportunities for students in middle school through college interested in science, technology, engineering and math with scholarships, internships, mentoring and donations of IT equipment. RRCF supports veterans and their families by providing technology, career counseling and mentorships as well as emergency monetary assistance as they integrate back into our community.
Positions available:
Red River is growing! We have over 22 divisions, and are continuously recruiting the finest IT, Sales and Operational employees. If you are interested in learning more about our openings, or to connect with us, check out our career page — https://www.redriver.com/company/careers. If you see something of interest, be sure to apply and include a cover letter for us to learn more about you and your interest in Red River.
Special benefits and perks:
Red River values all our employees and wants them to be at their best. For this reason, we provide a suite of programs and benefits to help you achieve your professional, financial and well-being goals throughout your career with Red River. We offer benefits to keep you fit, like health and dental insurance; those that allow you to have fun with generous time off and referral programs; and competitive wages that help employees experience financial well-being.
Technology is ever-changing, therefore, as an employee at Red River, you continue to learn and grow with benefits like tuition reimbursement and continuing education opportunities.
Comments
comments