Pupils' actions brought to light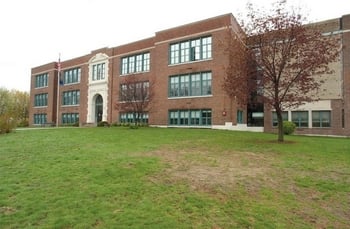 NASHUA – Playing on the stairs, running in the halls and treating school staff disrespectfully.
This type of behavior among fifth-grade students was deemed "unacceptable" and "inappropriate" by Mount Pleasant Elementary School officials and led the principal to take disciplinary action against the entire grade last month.
A letter dated Jan. 16 from Principal Mary Frances Tintle was sent home to parents of fifth-grade students at Mount Pleasant, describing the behavior she and others were seeing among the fifth-grade classes.
>>Read the letter<< As a result, Tintle wrote to parents that "all fifth grade jobs, as well as other fifth grade privileges, will be suspended indefinitely." "This behavior can no longer continue," Tintle wrote. "It is also important that the students understand their actions will be met with consequences." According to Tintle's letter, the school has been dealing with behavior issues among fifth-grade students for several months. School officials called a meeting for Jan. 22 to meet with all fifth-grade parents to discuss the issue. Reached by phone last week, Tintle declined to comment. "It was just a discipline matter and something I don't think The Telegraph really needs to be involved in," she said. According to one parent, who didn't want to be named, the meeting was productive and parents were given an opportunity to express their concerns about the entire grade being disciplined. The parent said most of the privileges and jobs, such as running the school store, have since been restored. Superintendent Christopher Hottel stood behind Tintle's decision. "The principal made a decision and we think the principal made the right decision to address the disciplinary concerns," he said. Hottel said calling a meeting for all parents was a positive step. "Sometimes parents aren't involved, and when parents aren't involved, then we have more problems," he said. Hottel considered Tintle's letter home to parents a private matter and refused to issue a copy of the letter, citing the Family Educational Rights and Privacy Act, a federal law that deals with the confidentiality of student records. A copy of the letter obtained by The Telegraph can be viewed online at www.nashua telegraph.com. In the past, the school district has released copies of letters that have been sent home. Hottel said because this letter was sent to a specific group of parents regarding a discipline issue, it wasn't a public document. No students were named in the letter.