Public kindergarten almost certain in Milford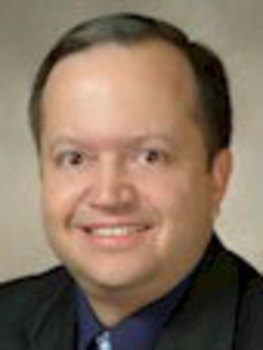 MILFORD – After years of debate it looks like public kindergarten is coming to Milford in September.
School Board Chairman Peter Bragdon agreed this week there's a "greater than 99 percent certainty" that kindergarten will be offered here in 2009.
Superintendent Bob Sup-renant told the board Monday night that many parents of young children were still uncertain whether public kindergarten would be offered, and since some private kindergartens have started their registrations, he wanted to get the word out.
"I really can't see any situation where public kindergarten is not offered starting September of 2009, based on the votes taken by the board so far and the likely votes upcoming," Bragdon said later in an e-mail.
Milford is among the last dozen school districts in New Hampshire without public kindergarten, and is operating under a state mandate to offer it starting in the fall.
The idea of offering public kindergarten has been rejected at least four times at different school district meetings over the years – most recently in March, when voters turned down three separate proposals. Opponents have argued that public kindergarten was an unnecessary cost for the one-town school district because of the large number of established private kindergartens in and around Milford.
New Hampshire is the only state in the nation which doesn't require public kindergarten. Most of the 175 school districts in the state have adopted it anyway, lured by a variety of state incentives for construction and operation.
The 12 who still lack it include Lyndeborough, Mason, Derry and Windham.
The Milford School Board plans to acquire two double-size portable classrooms that will be installed at Jacques School as a short-term solution.
The portables, which the state will pay for, will be used for older grades; six half-day kindergarten classes will be held in the Jacques school.
Public kindergarten will be offered to 5-year-olds next September and parents can register their children in the spring.
Funding for kindergarten construction is still available from the state, said Bragdon, a state senator.
Legislation passed in June cleared up the state funding issue.
The state will pay the entire cost of portable classrooms for a few years and will pay the school district's choice of either 75 percent of construction costs for permanent classrooms or 100 percent of the cost of "minimal-code-compliant" permanent classrooms.
The Milford board is currently weighing the options for a permanent facility and will likely offer a warrant article in March.
The half-day kindergarten program in 2009 will include one-way transportation, with children in morning sessions getting rides to school and afternoon children getting rides from school, but no transportation in the middle of the day.
Kindergarten staffing costs are in the school board's default budget, Bragdon said. However, if the budget is rejected and the default budget is used the district will be short about $300,000, "so we would either have to take the money from somewhere else or have larger kindergarten classes (requiring less staff hires) or some combination of the two."