PSU outreach benefits students, businesses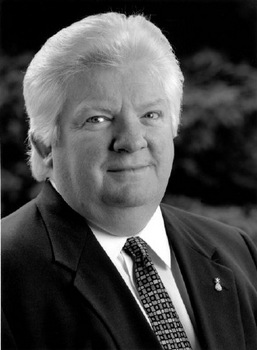 "We want to create real action," said Steve Barba, executive director of university relations at Plymouth State University. "We're not about creating reports that sit on a shelf. We need to be an agent in transforming communities."
At PSU, Barba — who brings the same enthusiasm and drive to his position at the college as he did to his 47-year tenure at The Balsams Resort in Dixville Notch — oversees the efforts of university programs and academic disciplines to assist businesses, nonprofits and communities. His focus reflects the college's mission to provide "partnership opportunities for cultural enrichment and economic development."
The 136-year-old institution appears to be taking that mission seriously. Over the past several years, two new centers and a continuing education school have been added to the roster of offerings. Other long-standing programs are being enhanced and promoted under Barba, who also oversees public relations and acts as business liaison.
The Center for Rural Partnerships is the newest initiative on campus, with a mission to preserve and enhance rural quality of life through research and resource partnerships.
"We build teams to address projects and concerns that the communities bring to us," director Thad Guldbrandsen said. "They may be combinations of students, faculty and staff, or even from another university."
Guldbrandsen said he feels such flexibility has led to innovative and targeted outcomes.
In Coos County, the center has been working to bring residents of Berlin and other communities together for forums and symposiums. Guldbrandsen also is a partner in the Coos Economic Action Plan, which is seeking to spur business development in the county.
"We're turning over the soil in Coos and revealing fresh opportunities," he said.
Working closely with the Center for Rural Partnerships is another recent addition to PSU's campus, the Center for the Environment. With a firm foundation in the university's environmental sciences program, the center has instituted a water quality lab and working partnerships with government agencies and environmental organizations.
For example, one faculty member and hydrologist splits his time between PSU and the U.S. Forest Service. "We're about building regional capacity," said June Hammond Rowan, outreach and development coordinator. Besides hands-on research, such as studying lakes and watersheds, the center offers environmental education opportunities to local officials.
New programs
About 4,300 undergrads and 2,200 graduate students are enrolled in PSU's 42 majors and five graduate programs. Although mainly a residential college, college leaders found that an increasing number of students are non-traditional or needed additional flexibility in course offerings. In response, the Frost School of Continuing and Professional Studies was created to offer night, weekend, year-round and online courses.
The Frost School often works in conjunction with Granite State College, which has sites around the state, including Concord and Littleton. "We felt we could fill a gap in this part of the state," Dr. Nancy Betchart said.
Continuing education is a growing area, with the Frost School helping businesses design training and helping professionals gain continuing education units, or CEUs. "Companies throughout New England are contacting us for courses," she said.
PSU is even adding new degree programs in response to regional needs.
A bachelor of arts in tourism management and policy will be rolled out next year. The curriculum is built around the expertise of PSU's Institute for New Hampshire Studies, which maintains an array of seasonal tourism statistics for the state Division of Travel and Tourism.
"We hope to educate tourism professionals in the state," director Dr. Mark Okrant said. "Many come to the industry through other channels. We feel they can be more successful in promoting their areas with the right tools."
The proposed course of study will examine the interplay of tourism, local economies and the environment, with an eye to planning and development.
"We see an increased need for businesses and organizations to work together in promoting a region," he said, adding that greater understanding of tourism dynamics will foster that cooperation.
Real-world experience for students and direct benefit to businesses are provided through a couple of PSU programs.
Customized internships for art, business, English and geography students are available through the Bagley Center, where Ruth DeCotis, assistant director, said, "I ask students what academic and learning areas they want to focus on, and then I help them find a company to sponsor their internship."
DeCotis finds internships in a student's hometown or locally, depending on preference. The Bagley Center's approach includes goals and objectives for the student's work and is valued by employers. Requests for interns from businesses also are handled by the center.
For 10 years, the Small Business Institute has consistently won national awards for student case studies. Teams of students work with a business to create a business plan, conduct marketing research or assist with operations and growth.
One recent company valued the students' winning research at $500,000, said Craig Zamzow, manager of the program. The program also offers free business counseling services from a professional enrolled in the master of business administration program.
Barba also is actively involved in bridging the university-business gap. His latest project, Live Work and Innovate in New Hampshire, was developed by Barba and Guldbrandsen as a way to boost two university initiatives.
The 55% Initiative seeks to increase in-state employment of New Hampshire graduates, and the Business Liaison Office fosters business and community outreach.
Barba recently summed up his approach toward the effort: "The real image we have to present is that New Hampshire is a cool place to live, a cool place to work and a cool place to be."
For more information, visit plymouth.edu or contact Steve Barba, 603-535-2722.