Proponents have high hopes for Nashua tech park plans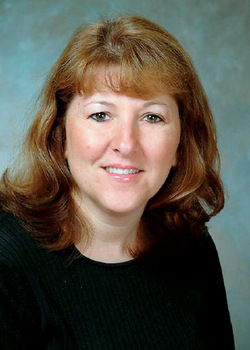 If an informal task force of business leaders, city officials and college and university administrators has its way, about 250 acres of undeveloped commercial property off Exit 1 of the Everett Turnpike in Nashua will hold an important key to southern New Hampshire's future.
The land, owned by The Flatley Company of Braintree, Mass., is adjacent to a 100-acre site housing three interconnected buildings formerly owned by Hewlett-Packard Corp. Flatley purchased that property from Hewlett-Packard in August and plans to develop the adjoining property as part of what it has already named Nashua Technology Park.
The three buildings contain a combined 700,000 square feet, 300,000 of which are unoccupied. Hewlett-Packard is one of the tenants, along with Intel and SkillSoft.
"It's prime access for a technology park," said Chris Williams, president of the Greater Nashua Chamber of Commerce and a member of the task force. "We have a piece of land that would make a great site and a landowner interested in making that happen."
A technology park summit was held in Nashua on Nov. 6 and a feasibility study could be the next step, Williams said.
Located off Spit Brook Road, next the Radisson Hotel Nashua, the site Williams describes is part of 400 contiguous acres owned by Flatley — including a 50-acre office park with three buildings for general office use. The former Hewlett-Packard building and the 260 acres adjoining it are "an asset we have to develop," said Richard Cane, regional director of real estate for The Flatley Company and a part of the technology park task force.
The unoccupied space in the former Hewlett-Packard buildings is already available for future tenants.
"There are probably 120,000 square feet of computer lab space," he said, adding that the company or its tenants would pay for any extension of roads or water and sewer lines made necessary by further development of the site.
"We own the site, and we're going to develop it," said Cane. "We want to work with the chamber and the city to come up with a park that makes sense to the community."
Academic role
"The Nashua region is already the hub of the high-tech industry in New Hampshire and we want to make sure we keep it that way," said Williams. One way to do that is with a location for technology companies that will also attract colleges and universities to the site.
"Obviously we would need an academic presence," he said, stressing the link between academic and industrial research. "I am hoping we'd be able to incorporate institutions like Daniel Webster College, the University System of New Hampshire and the Nashua Community Technical College on this site," he said. That could mean "satellite locations" at the park, with some classroom and laboratory facilities, he said.
Businesses could take advantage of research opportunities and form partnerships with both students and faculty on various projects, he said, which could lead to expanded employment opportunities for students after graduation, he said.
"Generally, I see it as a huge economic development opportunity for the southern tier of New Hampshire and, certainly, the greater Nashua metropolitan area," said Dr. Robert Meyers, president of Daniel Webster College in Nashua.
The college's programs in mechanical engineering and computer science would lend themselves to cooperative research projects with any number of high-tech firms that might be found at a technology and research park, he said.
Meyers believes such a park could be a reality in as little as three to five years.
"I think that some of the essential elements are in place," he said Meyers, citing the involvement by both the city and the chamber and expressed interest on the part of the University System of New Hampshire. "I think it's going to have a steamroller effect."
"We have an engineering program here, and we have high-tech courses," said Lucille Jordan, president of the New Hampshire Community Technical College at Nashua. But whether the college would want to establish a presence in a research and technology park might depend on what plans the University System of New Hampshire might have in that regard. "Right now our students look to UMass-Lowell rather than UNH because of the proximity," Jordan said.
Chancellor Stephen Reno, assistant chancellor Matthew Cookson and other officials of the University System of New Hampshire were among the participants in last month's technology park summit in Nashua. But while USNH and Nashua community leaders have had discussions about meeting the educational needs in the area, being part of technology/research park would depend on a lot of still-unknown factors, said Cookson.
"Clearly establishing and housing any kind of engineering program would be very expensive," he said. "We don't know what kind of companies would be attracted there. We don't know what kind of costs and benefits there would be, related to the educational needs. It's horse and cart at this stage. We really just want to remain supportive and at the table right now."
Room to grow
Williams said he hopes a feasibility study will at least begin to answer some of those questions. Such a study would likely cost in the range of $60,000 to $100,000, he estimated.
The state Department of Resources and Economic Development is a potential source for at least some of that funding, said DRED Commissioner George Bald.
"We have an economic development fund we can use to help fund certain projects," he said. "I can't guarantee approval, but we would certainly be happy if they applied to us for assistance in moving forward on that."
The agency also could help attract companies to a technology and research park, said Bald, adding, "We're always trying to bring companies into the state."
Bald, a former executive director of the Pease Development Authority, said the kind of magnet site envisioned for Nashua could become a reality, but it will take time and patience.
"Look at the Seacoast with all its amenities. Yet it took Pease six or seven years before it started to get some traction."
Nashua Mayor Bernie Streeter said he began talking with Cane about plans for the Hewlett-Packard site months ago. The city already has a technology park in the millyard in the center of the city, but development there is hindered by a lack of easy access.
"Nobody can get to it," said Streeter, who is stepping down in January after serving eight years as mayor. "We'd hoped to solve that with the Broad Street Parkway, but the price tag went from $40 million to $100 million, and now it's a pipe dream."
The Flatley site not only provides easy access, but plenty of room to grow, he said.
How the city might be involved in planning and promoting a technology park is yet to be determined.
"I don't think any of it should happen by accident," said Mayor-elect Donnalee Lozeau. "I really think it's got to be something already planned out as to who plays what role in it."
But Lozeau said she would welcome the new jobs and growing tax base it might bring.
"Economic development is the best way to expand the tax base without it being a burden on the homeowner," she said.