Pennichuck gets state OK for rate hike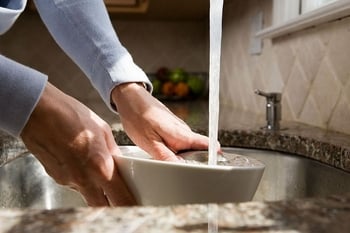 MERRIMACK – State regulators have granted Pennichuck Water Works an 11 percent rate increase, the water company announced Tuesday.
The increase will bring the average customer's monthly bill from $38.23 to $41.70. Pennichuck is also asking for an additional 14 percent rate hike.
Water rate increases typically come in two steps, a temporary increase and a permanent increase. The 11 percent increase is considered temporary and in this case could eventually be replaced by a 25 percent permanent increase.
The full 25.27 percent increase, if approved by the New Hampshire Public Utilities Commission, would bring the average bill to $47.89 a month. It would be the second permanent rate increase since 2001.
Pennichuck said it plans to use the extra $2.4 million in annual revenues from the temporary rate increase to offset the cost of the ongoing plant upgrade to meet federal water quality standards.
This is not the first time Pennichuck has requested a rate increase to help fund the project, but it could be the last.
"I'm very pleased to report that the multi-year $40 million upgrade of our water treatment plant is on schedule, on budget and nearing completion," Duane Montopoli, president and chief executive officer of parent company Pennichuck Corp. said in a statement.
Despite a July PUC ruling in favor of Nashua acquiring Pennichuck by eminent domain, the city had no say in the rate increase. City officials have complained in recent years about the price of Pennichuck water, but the company remains in control pending an appeal of the unanimous ruling.
The city and the company are also revisiting the possibility of a private settlement under pressure from Pennichuck investors who want a quick sale.
Pennichuck has suffered some yearly profit losses due to legal fees in the six years since the eminent domain case began. However, the company's earnings were six times higher in 2007 than the year before. Profits for 2008 have not yet been released.
In 2007, Pennichuck made $3.6 million, compared to profits of $600,000 in 2006. Most of the gain was attributed to a 31.43 percent rate increase in May of 2007 that was also linked to the plant upgrades.
At the time, Mark Naylor, director of the gas and water division at the PUC, said an increase that large was not typical, but appropriate because of Pennichuck's combined revenue loss and improvement costs.
The temporary rate increase approved Monday was requested in June – the month before the eminent domain ruling was handed down – at a slightly higher rate of 11.27 percent. It will be effective for services rendered on or after July 28, 2008.
A permanent 25 percent increase would come in three steps: an initial 14.72 percent increase for general metered customers for services rendered as of Aug. 1, and two step increases of more than 5 percent each.
Pennichuck Water Works in the core water system that serves 24,000 customers in Nashua, Amherst, Bedford, Hollis, Merrimack and Milford. The parent company, Pennichuck Corp., owns three other New Hampshire water companies, a real estate development firm, and a water utility management company.
The eminent domain case over Pennichuck Water Works dates back to 2002, when Pennichuck Corp. announced it had reached an agreement to be acquired by Philadelphia Suburban Corp. for $106 million.
Unhappy about the prospect of an out-of-state company controlling the local water supply, Nashua pursued a takeover by eminent domain and continued on even after the sale fell through.
Current plant improvements include the replacement of a 5.5 million gallon water tank, the installation of radio meter-reading equipment, and the replacement of aging infrastructure.