Pay your city fees with plastic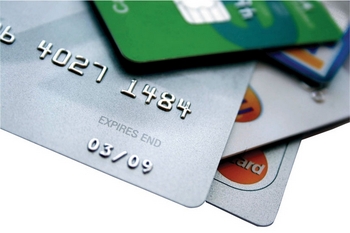 With the economy and bank credit crunch, it's harder for people to get credit cards.
For residents able to get a credit card, or whose card limits aren't maxed out, City Hall has created a new convenience – or, as an alternative point of view, another way to go deeper into debt.
Aldermen passed an ordinance that allows residents to pay utilities and other city fees through credit cards.
However, property taxes are exempt: Those still must be paid the old-fashioned way.
Along with the amount due, interest and any applicable penalties, credit and debit card users will be charged a service fee. That fee would be in the range of $2 to $4 per transaction, Mayor Donnalee Lozeau said.
Lozeau, the principal sponsor, touted the new legislation as a convenience that is one further step toward improved customer service.
That service should be up and running soon, she said.
"The soonest is summer. The latest will be in fall," Lozeau said.
Of course, it's only a service if residents promptly pay off the card balances. Remember, credit card payment problems are the leading cause of Chapter 7 consumer bankruptcy filings, according to the National Consumer Law Center.