One hurt in crash on turnpike on-ramp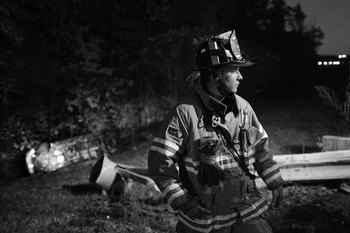 NASHUA – A woman suffered apparently minor injuries after crashing her sport utility vehicle on an F.E. Everett Turnpike on-ramp around 5:30 p.m. Thursday.
State Trooper Lawrence Lundt said witnesses described seeing the driver lose control of her GMC Envoy and go off the right-hand side of the southbound portion of Exit 2, just before the Spit Brook Road exit.
The SUV then veered across the road and struck the end of a guardrail before tumbling down an embankment, eventually coming to a rest on the driver's side, Lundt said.
The woman, whose name hasn't been released, crawled out of the vehicle and was transported to an area hospital, he said.
Lundt said he didn't know how fast the vehicle was traveling but that alcohol didn't appear to be a factor.
Jim MacNichol, the state Department of Transportation foreman for turnpikes in Nashua, said the crash caused $3,000-$4,000 to the guardrail.