Ohio parolee will serve time in NH for sex assault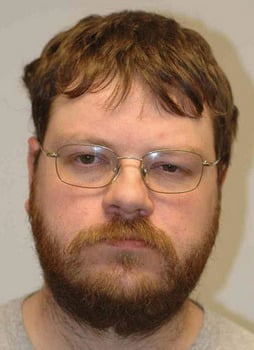 NASHUA – Roger Altman II had done his time and was making progress on the road to rehabilitation when his past caught up and grabbed him, his lawyer said Friday.
Altman, 35, was sentenced Friday to serve at least four years in the New Hampshire state prison, after he admitted to molesting an 8-year-old girl one night in Nashua nearly 10 years ago.
Altman had agreed to plead guilty because he understands the damage done, and knew he'd have to pay for it, his lawyer, public defender Anthony Sculimbrene said.
Altman was himself a victim of sexual abuse as a child, Sculimbrene said, and in 2000, he was convicted of sexual assault in Ohio. Ohio records indicate that he was convicted of sexual assaults on a female child in two different counties, but it's not clear whether the cases involved different victims.
Altman served three years in prison and was still on parole when another case caught up to him.
Police in his hometown of Findlay, Ohio, questioned Altman after a 16-year-old girl in that state disclosed to a counselor that she'd been molested eight years before, while her family was living in Nashua, the prosecutor, Assistant County Attorney Michele Battaglia said.
The girl's family was originally from Ohio and had moved back there after living in Nashua for six years, Battaglia said. Altman knew the family and had stopped over to visit one night in 1999, she said. Altman was a long-distance trucker at the time, and he looked up the girl's family on that occasion when his route brought him near Nashua, police said. He stayed over just one night to visit and molested the girl on that occasion.
Altman admitted to the assault when questioned by police in Ohio and then Nashua detectives, Battaglia said. His statements were completely voluntary, and Altman had no chance of suppressing his admissions, Sculimbrene said.
Altman remained jailed since his arrest in April, and on Friday, he pleaded guilty to a single count of aggravated felonious sexual assault. The charge carries a maximum of 10 to 20 years in prison, but Sculimbrene and Battaglia negotiated a sentence of four to 10 years. The girl and her family were informed, and agreed with the plea deal, Battaglia said.
Altman had been doing well on parole, Sculimbrene told Judge Diane Nicolosi, and Nicolosi said she hoped Altman would fare as well in the New Hampshire prison system. He had earned an associate's degree while imprisoned in Ohio, and he was studying to continue his education before his arrest. He was living with his parents, undergoing extensive counseling and working to start a pet fish breeding business.
"He was essentially a model probationer," Sculimbrene said. "He is truly an example of what community-based treatment can do . . . . This is what the criminal justice system should be doing on a regular basis."