Notice to candidates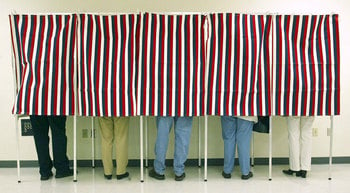 If you're running for state representative and in a party primary on Sept. 9, make sure you submit your information to the Telegraph's online Voter Guide this week. The guide launches Monday as part of our ongoing Campaign 2008 site. It will let Nashua-area residents type in their street address so they can see what names will be on their ballot and read information about those candidates.
Unlike many online political sites, it will have much more information about candidates in local races – especially the most local of all, state representative – than in big-time races like U.S. Senate, Congress and governor. But this information will only be there if each state representative submits it online.
If you're a candidate and have questions about the process, contact David Brooks at 594-5831, or dbrooks@nashuatelegraph.com