NHBR About Town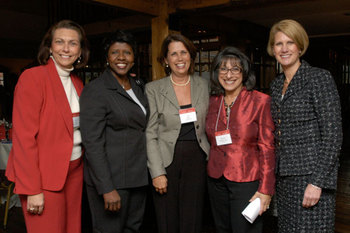 Among those at the Nov. 5 New Hampshire Public Television 2009 Women of Influence luncheon in Bedford were, from left: Carol-Lynn Saliba of Citizens Bank and a member of the luncheon's planning committee, guest speaker Gwen Ifill of Washington Week and The PBS NewsHour, planning committee members Kit Reno and attorney Barbara Maloney and Cathy Schmidt, president of Citizens Bank New Hampshire.
Click here to see more About Town photos.
Submit items for About Town to editor@nhbr.com. Please include a color photo and a brief description.