NH Mutual Bancorp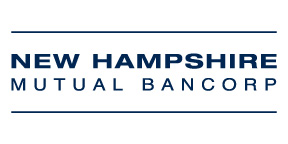 New Hampshire Mutual Bancorp (NHMB), a mutual holding company, was formed in 2013 when two New Hampshire-based community banks, Merrimack County Savings Bank (the Merrimack) and Meredith Village Savings Bank (MVSB) formally affiliated — the first relationship of its kind in New Hampshire. This strategic partnership positioned the banks to leverage each other's strengths as they worked together to advance a shared vision of maintaining and enhancing their community banking standards and values. MillRiver Wealth Management joined as a third subsidiary of NHMB in 2015, combining the financial advisory divisions of MVSB and The Merrimack. NHMB combined assets total more than $1.7 billion.
What we do:
Through the mutual holding company structure, these two well-capitalized, healthy, independent community banks and one wealth management firm have positioned themselves to optimize the strengths and competitive advantages of each organization. With greater combined resources, the overall company can best serve customers with significantly greater loan capacity, leading-edge products and services, and enhanced technology-based delivery systems.
Our ideal candidate:
At New Hampshire Mutual Bancorp, we know strong relationships and exceptional customer service are what keeps our customers coming back. Our employees are a top priority, and it is evident every day by our pride in being part of a team. We are looking for star performers with a commitment to teamwork who are looking for an organization that will exceed their expectations.
Why we are a great company to work for:
NHMB and its subsidiaries offer high potential individuals with diverse banking/business talents and aligned cultural values exciting career opportunities in many disciplines and across all subsidiaries. As a growing, well-established New Hampshire employer, NHMB has locations throughout the state, highly recognized brands and strong reputations within the community banking industry that provide exciting, diverse job and career growth opportunities for our 360 employees.
Other training and development:
Specialized training programs, professional development and career growth opportunities.
Positions available:
AVP Financial Advisor — Meredith; Branch Services Manager — Plymouth; Branch Services Supervisor — Moultonborough; Branch Services Representative — Hooksett, Ashland, Plymouth, Laconia, Portsmouth; Cyber Security Analyst — Meredith; Deposit Operations Representative — Meredith; Digital Banking Representative — Concord; Teller — Bow, Ashland, Concord, Laconia, Contoocook; VP Commercial Loan Officer — Nashua
Special benefits and perks:
• Competitive salaries
• Health, dental and life insurance
• Supplemental benefits
• Flexible Spending Accounts
• Long-term Disability Insurance
• 401K and Defined Benefit retirement plans
• Vacation, sick and personal time
• 10 paid holidays per year
• Free personal checking account
• Bonus plan
• Wellness programs
We are an Equal Opportunity Employer, which includes women, protected veterans and individuals with disabilities.
Comments
comments