New program seeks to expand contracts for women-owned businesses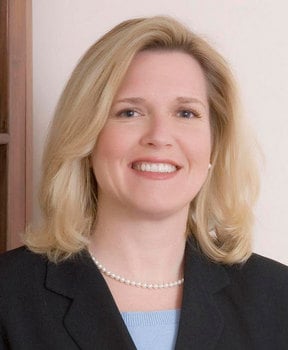 More than a decade after its enactment, a program that expands federal contracting opportunities for women-owned small businesses has been implemented.The goal of the Women-Owned Small Business Federal Contracting Program – which became effective on Feb. 4 – is to set aside 5 percent of federal contracts in certain industries to eligible women-owned small businesses (WOSBs, as they're called) or economically disadvantaged women-owned small businesses (EDWOSBs).An event designed to help businesspeople understand the program was held March 16 at the University of New Hampshire in Manchester. Put together by the U.S. Small Business Administration and the New Hampshire Procurement Technical Assistance Program, the event was attended by nearly 100 people, mostly women.According to the SBA, WOSBs are one of the fastest-growing sectors of the economy, but in designing the program, the agency identified 83 industries in which these businesses are under-represented in federal contracting. Many of the industries are subsets of manufacturing and construction.There will be set-asides for WOSBs in 38 industries – including legal services and warehousing and storage – and set-asides for EDWOSBs in 45 industries, including residential building construction and facilities support services.The federal government spends nearly $500 billion on contracting each year – nearly $100 billion of which goes to small businesses – making it the largest
purchaser of goods and services in the world."Federal contracts can provide women-owned small businesses with the oxygen they need to take their business to the next level," said Karen Mills, administrator of the SBA.'Better than most′While the 5 percent goal is not currently being met nationally, New Hampshire has surpassed and nearly doubled the goal already – even before the program was enacted, said Jeanne Hulit, the SBA's New England regional administrator.Considering the national goal of 5 percent has yet to be reached throughout most of the nation, "New Hampshire is doing better than most," said Hulit.Women-owned businesses in New Hampshire successfully won $38 million in federal contracts in 2010. Still, even though the state is doing well comparatively, she said the set-asides will "significantly increase opportunities" for WOSBs in New Hampshire."You already have a very committed women-owned workforce and small-business community in New Hampshire that has success in bidding for federal contracts," said Hulit. "This is just going to give them more opportunity."To qualify for the WOSB program, the business must be considered small by SBA size standards. It must be unconditionally owned and controlled by one or more women who are U.S. citizens. Additionally, the women must own at least 51 percent of the firm, be directly involved in its day-to-day operations, be the highest-paid employee and hold the highest officer position in the firm.To qualify further as an EDWOSB, the above goals must be met, the owner's personal net worth cannot exceed $750,000 – including equity in the firm and primary residence – and adjusted gross income averaged over the past three years cannot exceed $350,000. Additionally, the fair market value of all assets cannot exceed $6 million.If it meets all of these qualifications, a business must self-certify as eligible or obtain third-party certification, though the SBA has not yet approved any third-party certifiers.The goal is for the new batch of contracts to be available by the fourth quarter of fiscal year 2011, when about 40 percent of small-business contracts are awarded.For a full list of eligible industries, more information about how to register and what documentation is required for certification, visit sba.gov/wosb.Kathleen Callahan can be reached at kcallahan@nhbr.com.